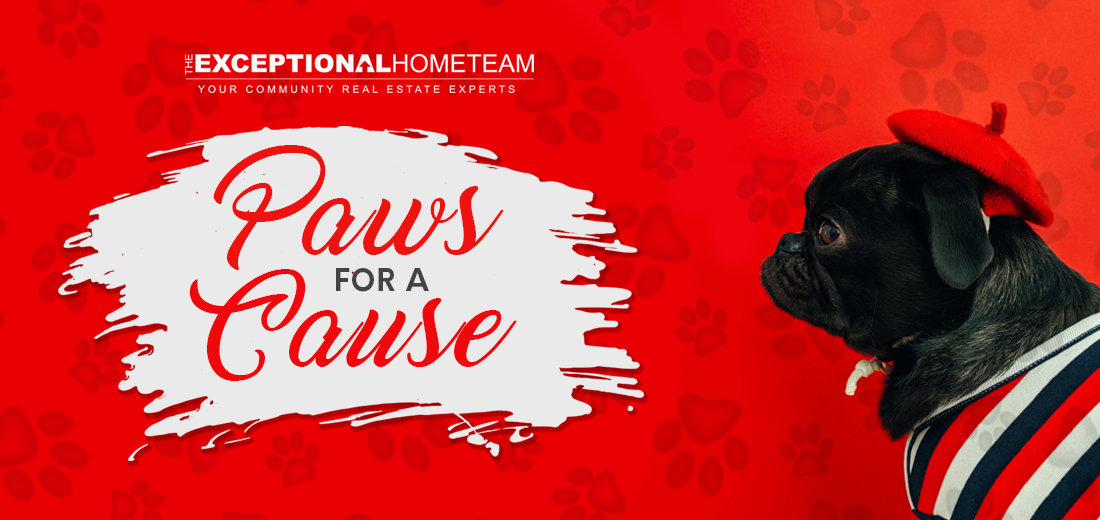 PAWS for a CAUSE! Join The Exceptional Home Team on Sunday, October 28th from 1:30-4:00 for FUN, FOOD, FURRY, ADORABLE PUPPIES, and an opportunity to give to a great cause!!
Who will be there and what will they do an/or provide?
SO GLAD YOU ASKED:
Minnesota Boxer Rescue and English Springer Rescue America, Inc. (ESRA)
o They will have cute, adoptable puppies, plus tons of great information on the importance of adoption.

Chuck And Don's(Pet Food & Supplies)
o Samples and items to give away
o Gift basket that will be raffled off

o Offering $10 mini doggie massages

Julius Rehabilitation & Integrative Veterinary Services, LLC
o Offering 25%-off initial service consults

Haute Dog Luxury Pet Spa
o Offering free nail trims with a $5 donation

Lulu and Luigi (Wayzata "Grooming Pawlour" and more)
o Donated gift basket to be raffled off
Vals Brew Treatso Purchase ADORABLE bow ties, bandannas and yummy treats – 10% of the proceeds will be donated to the cause
COME HUNGRY!
• The Big Cheese will be there to satisfy your hunger and 10% of the proceeds will be donated to the cause.
Bring your doggie dressed in its BEST HALLOWEEN COSTUME because there's a costume contest.