Individual commitment to a group effort–that is what makes a team work, a company work, a society work, a civilization work. – Vince Lombardi
When you work with us, you're guaranteed to get the support of our whole team.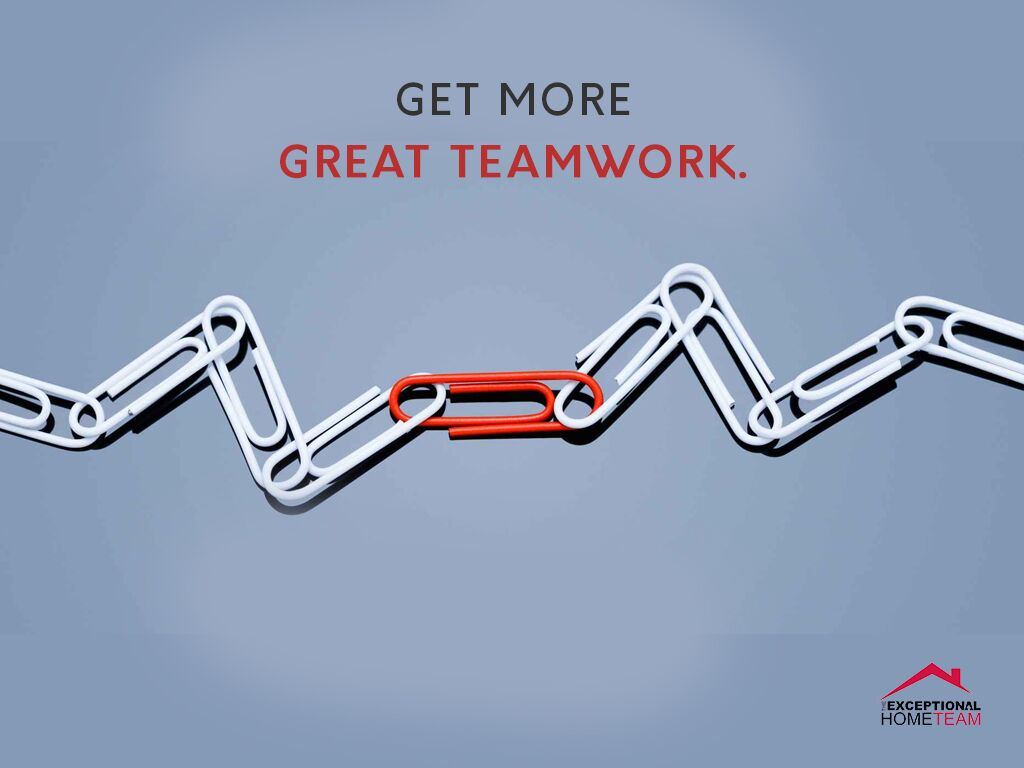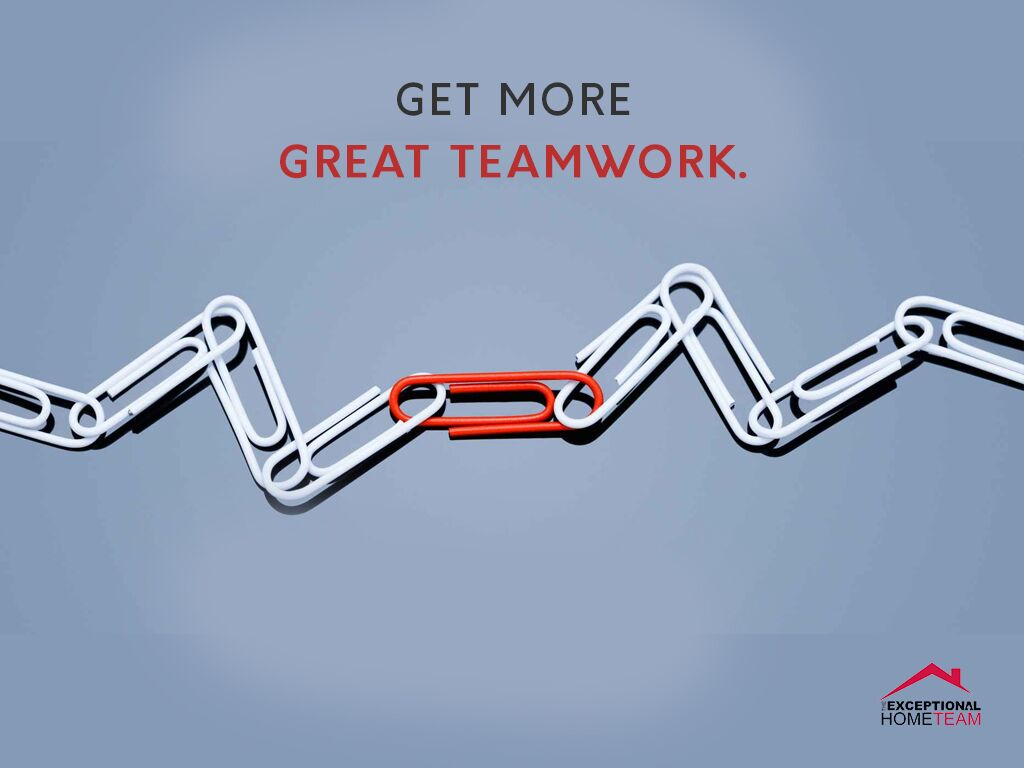 Click here to find out how our team can help you to achieve all of your real estate goals! Whether you're buying, selling, or investing and building wealth through real estate, The Exceptional Home Team is here to help.
Or, continue reading to find out more about all the benefits you gain from all of our great teamwork!
Why Teamwork Matters In Real Estate
Real estate agents working alone often have a more narrow field of vision than those working on a team.
Because they are solely responsible for lead generation and coverage (finding buyers and gaining access to sellers), their ability to do both while also maintaining regular, thorough communication with their clients is inherently limited. There are only so many hours in a day!
Because our real estate agents are a part of a larger team of agents, your home buying or selling experience benefits from enhanced lead generation and coverage and their increased ability to specialize.
Because a team supports your real estate agent, your listing or house hunt is also team-supported. As a result, you get access to all the knowledge, skills, and connections of every agent despite paying the same commission as you would to just one.
The Benefits of Our Great Teamwork
1. Enhanced Lead Generation – Real estate agents working on a team — like the Exceptional Home Team — can generate a longer list of potential buyers for every home listing than singular agents. As a result, our agents sell listings faster for more competitive prices.
Notably, we have full-time team members who market and generate a pool of potential (qualified) buyers for our clients' listings. Moreover, because members of our real estate team share lead generation responsibilities, individual agents are freer to make daily efforts to invite and screen buyers for each of their listings directly.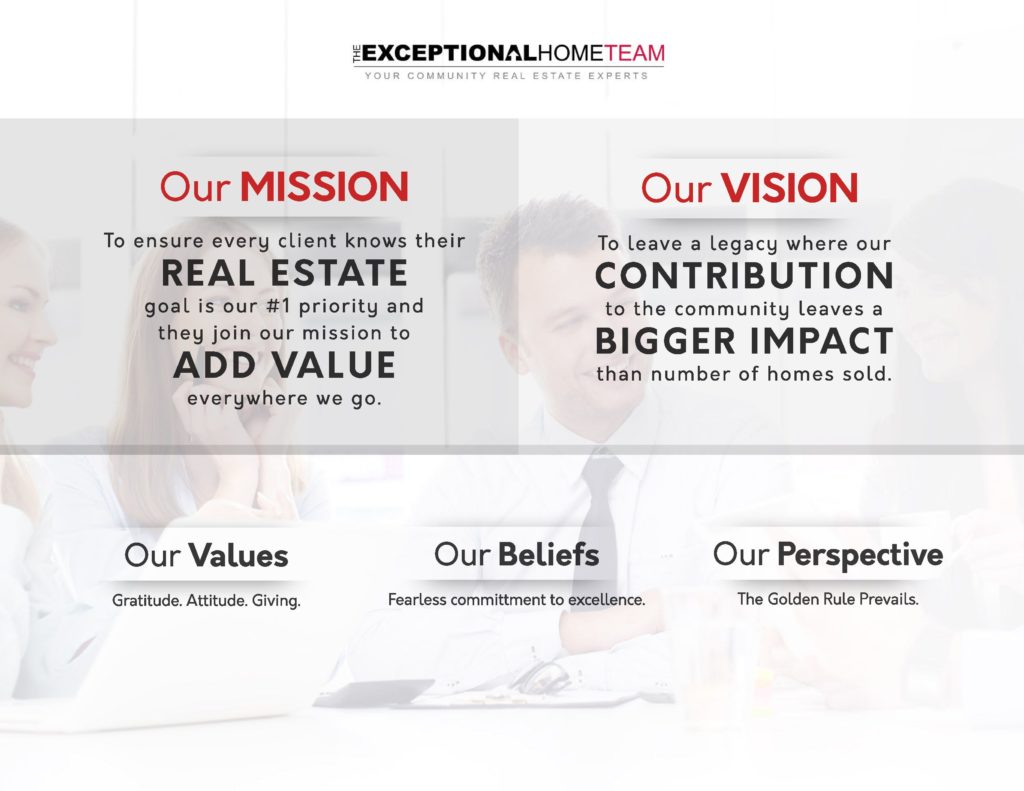 2. Improved Lead Coverage – This sharing of lead responsibility also means our agents can identify, screen, and tell their buyers about new listings soon after they come on the market. Plus, our agents learn from other team members about more listings soon to be on the market, enabling you to get ahead of other buyers.
Consequently, you can learn about, view, and put in an offer on your dream home faster than you would be working with an independent agent. And you're less likely to miss out on your dream home or pay too much for it because other buyers saw it first.
3. Increased Specialization – Because our real estate agents can rely on other team members to be aware of and communicate about relevant listings outside their field of vision, they are freer to specialize.
Consequently, every one of our real estate agents is so much more than just "knowledgeable." They have a specific, nuanced, in-depth understanding of the unique market you're interested in or a part of.
What's more, they also form strong professional connections with the other agents in that market. This prepares them to get you the best price for your home or get you your new home at the best price.
In real estate, who you know is every bit as important as what you know. For members of The Exceptional Home Team, knowing each other increases the quality of the services provided to clients as well as the chances of individual clients' buying or selling success.
Overall, all these benefits are the direct result of our real estate agents' ability to leverage other team members' skills, knowledge, and connections.
Every member of The Exceptional Home Team wants every client we work with to be uniquely successful in the pursuit of their unique home buying or selling goals. When you work with us, all of us will work for you!
Have Questions? Ask The Exceptional Home Team!
The Exceptional Home Team is the best source of information about the local community and real estate topics. Give us a call today at 612-250-2335 to learn more about local areas, discuss selling a house, or tour available homes for sale.
Summary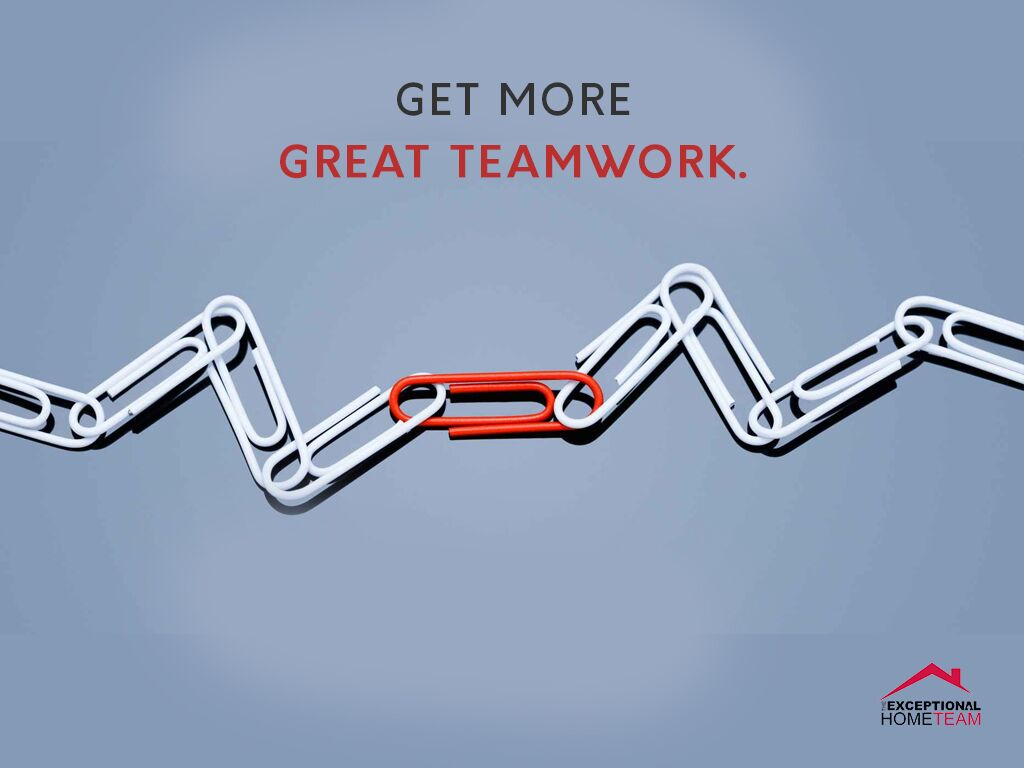 Article Name
The Benefits of Working WIth A Real Estate Team
Description
Individual commitment to a group effort--that is what makes a teamwork, a company work, a society work, a civilization work. --Vince Lombardi
Author
Publisher Name
Publisher Logo