Call Us For Expert Information About The Best Places To Move To In Florida; Our Knowledge Matters To Your Experience!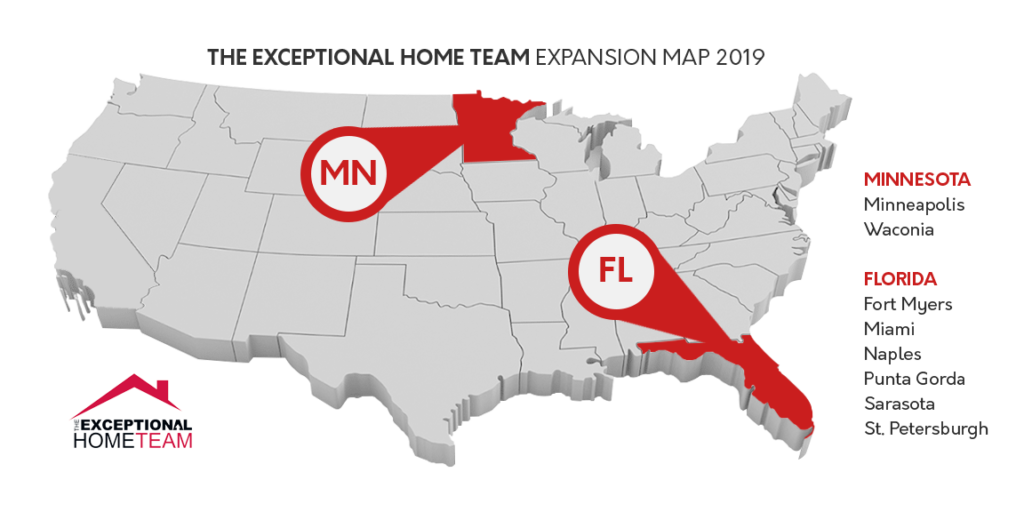 Do you hate these cold Minnesota winters, but you're not sure what city would be best for your next adventure? Call The Exceptional Home Team now to find out more about all the great areas of Florida we work in and to see which one fits you best. More Americans move to Florida every year than any other state, and it's no mystery why! We can get you moving today so you can enjoy warmer weather, sunnier skies, and all the best benefits of Florida living before the winter arrives.
In January, Minnesota averages twelve inches of snowfall and 16°F. Comparatively, Florida in January tends to have zero inches of snow and 51.5°F temperatures. Even considering warmer winters, The average low in Florida is 55.7°F — that's about half a degree warmer than the average high temperature in Minnesota.
2. Florida Has Many More Days Of Sunshine Than Minnesota
If you're tired of the rain and the dark, consider this: even the rainier parts of Florida average fifty to one hundred more days of clear or mostly-clear weather conditions than the sunniest parts of Minnesota. Florida also gets more sunlight, period, due to its closer proximity to the equator.
3. Experience Diverse, Energetic Culture in Florida
Moving to Florida would empower you to experience a completely different kind of culture. Everything, including the food, music, and the attitudes about life, is unique. While Minnesota culture draws on Scandinavian-, Irish-, German-, and Indigenous-American practices and beliefs, Florida's unique cultural landscape draws from Caribbean and Latin American influences.
4. There's Plenty Of Healthy Outdoor Activity In Florida
People in Florida tend to do more outside than people in Minnesota, especially during winter months. All told, the impact of that activity is seen in improved overall health and lower body fat. Though it takes a couple of years, most people who move to Florida lose their winter weight.
5. Live Within Walking Distance (Or A Short Drive) Of The World's Best Beaches
In addition to being beautiful and fun to visit, beaches offer many significant physical and mental health benefits that just aren't available in landlocked-Minnesota. Notably, people who live near beaches do more physical activity, experience less psychological stress, and tend to feel less pain than their mainland peers.
6. Save On Vacation Costs; Staycation In Florida
Florida is the most popular travel destination for Americans (with almost one in five going on a Florida vacation). What's more, more than 50% of families with children will take their kids on a Florida vacation. Whether you're retired or raising a family, Florida should be on your adventure-list anyway!
7. Save On The Costs Of Home Ownership In Florida
Florida is largely a less expensive place to live than Minnesota. Except for healthcare, transportation, and groceries, every other aspect of life (and specifically homeownership) is more expensive in Minnesota. Notably, the average home price in Florida is more than $50,000 less than in Minnesota, while the annual costs of homeownership are 23.4% more in Minnesota.
It's A Battle To Find Reliable Information Online
If you're tired of all the hard work of shoveling snow off driveways, putting on tire chains, and getting dressed in enough layers to stay warm through Minnesota winters, then you likely don't have much energy left to chase down information on the internet. Make your moving and relocation process more relaxed by working with our expert real estate team. We know just how different our two states-of-service are, so we know exactly what you're looking for when you're looking for something different! Contact The Exceptional Home Team today to take the hard work out of your winter and your move!