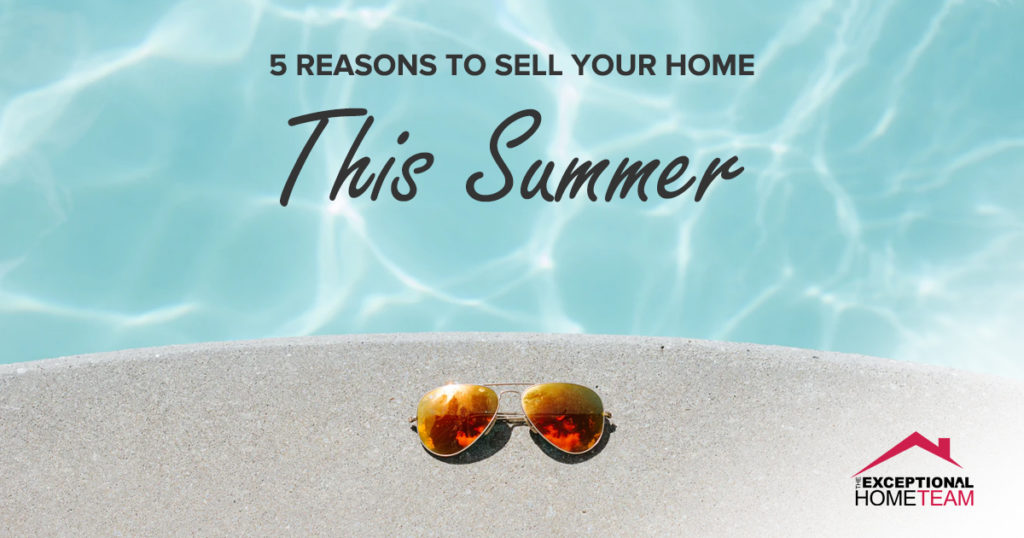 Here are the top five reasons to sell your home this summer.
Low Competition
Today's real estate market is for sellers! There is no better time to sell your home than when there are multiple buyers for every home. You may even be surprised to get several offers days after your home goes on the market. Work with your real estate agent to price your home for the best price and a sale within the time you'd prefer.
Buyers Are Ready
More than any time in recent history, people are ready to make a move this summer. For current homeowners looking to buy, they also have additional equity and higher value appreciation. For those stuck in their current residence during COVID-19 restrictions, they are ready for a change in the environment.
Low Mortgage Rates
According to Bank Rate, as of June 26, 2020, the Minnesota mortgage rates are at a low 3.16% for a 30-year loan. This rate is about the lowest they have been since 2012. As the economy grows and recovers over the next year, these low rates will not last. Of course, you should rely on your financial advisor or loan advisor for the most recent advice and read this additional blog on tips to get the best mortgage rate.
School is Out
When families are looking to move, they are likely to look in late spring through late summer. This causes the least disruption from school studies and activities that start up again in the fall. Buyers also enjoy seeing the neighborhood activity during summer for lifestyle 'fit.'
Natural Curb Appeal
The best time of the year for natural curb appeal is summertime. With the lawn freshly mown and nicely groomed landscape, your house will naturally draw people for viewing. Other times of the year won't work as well. Fall is messy with leaves from trees on the property (or a neighbor's). Winter can be tricky because of the cold weather and snow; springtime brings landscaping before it's at maximum curb appeal.
With these five reasons to sell your home this summer, we'd love to help you on your next step to selling your home, give us a call today!