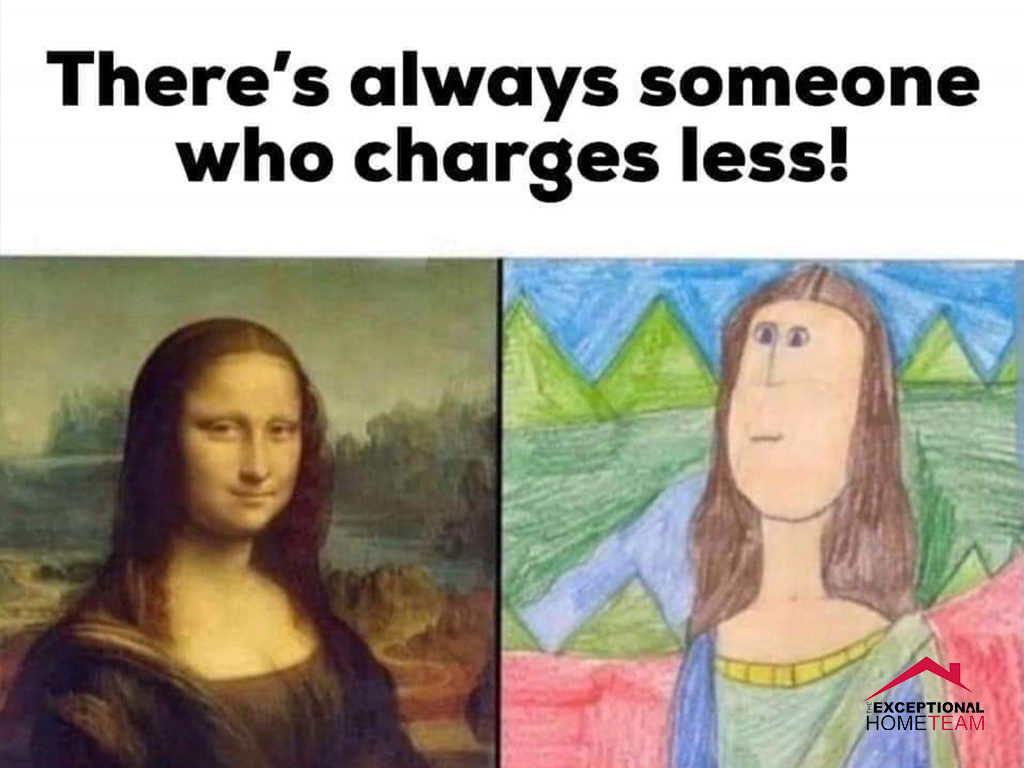 The Current State Of Competition Between Real Estate Agents
There are about two million active, licensed real estate agents and more than 86,000 real estate brokerages in the U.S. [1, 2]. With less than 5.5 million real estate transactions happening each year, that's a lot of competition between agents over representation of listings [3]. To be competitive, some real estate agents and brokerages now promise lower-than-average fees or flat-rate contracts on Real Estate Services. What's more, the last couple of years have borne witness to the rise of fast-cash home buying businesses, as well as iBuyers' "instant purchase" options [4].
Thinking Of Selling Your Home? Consider This:
Because there are so many real estate agents and brokerages, it can be difficult for sellers to know what to look for to choose the best real estate agent for their listing. Moreover, with low commission and flat-rate contracts available and online companies willing to buy your home at the click of a button, traditional home selling practices and contracts may seem like the least-desirable option available. After all, they can be slower, less convenient, and cost more than newer services.
That said, when selecting a real estate agent to represent you (and your home) during the selling process, the rule of "the iron triangle" applies. That is, if services are judged by whether they are cheap, fast, and/or good, you can only have two out of those three characteristics. That which is good is rarely both cheap and fast, and that which is both cheap and fast is rarely good. Under that logic, sellers working with low-commission and flat-rate real estate agents often find that the number and type of selling services included (like marketing, lead generation, and hosting open houses) are often lacking. Fast cash buyers and iBuyers often help people sell their homes quickly (even "instantly") as is, yet the final offer price may be as little as 2% or as much as 50% below the actual list-value of the home [5].
The Problem With Low-Cost Real Estate Services
iBuying services, like Zillow and Opendoor, often charge a higher and less consistent fee than a real estate agent (up to 13%) [6]. That's despite promising a fairer and less expensive sales experience than using a real estate agent (for comparison, most real estate agents charge a 5%-6% fee). What's more, in iBuying and fast cash buying options, the chances of working with someone who is willing to take advantage of unrepresented sellers' lack of knowledge and experience in real estate exponentially increases [7]. Especially when working with fast cash buying firms, there are often complicated contractual stipulations that empower the buyer to withhold payment and return the property if they are unable to resell the property quickly [7]. This has the effect of making what was supposed to be a faster, more straightforward process for sellers last much longer and require much more heartache and inconvenience.
Other low-cost real estate options, like flat-fee brokerages, come with their own hidden complexities. For example, flat fee brokerages and low-cost agents often place contractual limitations of the type, frequency, and amount of work they will do to sell, find, or negotiate a sales contract without incurring additional fees [8]. For example, having the agent make and print flyers, hold open houses, or even put out additional signs advertising an open house may incur extra charges. Other risks associated with low-cost real estate representation options include a lack of dedication to your unique needs, wishes, and sales experience. Consequently, real estate tends to be one business where you get what you pay for and lower cost options tend to come with fewer benefits and require far more DIY work by clients.
Getting The Best Real Estate Agent Services
Despite the growing popularity of iBuyer and fast-cash services, more than 90% of sellers and buyers involve a real estate agent in their home selling or buying transaction [9]. Nevertheless, buyers and sellers both experience a wide variety of potential outcomes, and, statistically speaking, there's a good chance you won't get quite what you want from your home selling experience even if you work with a real estate agent. Choosing to work with a high-quality real estate agent ensures the best chances of getting precisely what you want from your home selling experience. An inexperienced agent may struggle to understand the market fully, make mistakes or overlook critical opportunities during negotiations, and lack the professional connections and clout to get you in to see the best house for you [10]. That's why, when choosing a real estate agent, it is essential to remember that about one in five agents has had their license for less than one year [9]. What's more, real estate agents already earning more than $100,000 in gross commission income are more than twice as likely to invest in advanced tools, training, and technology than lower-earning agents [9]. This tells you that the more experience an agent has — that is, the more home sales they have been a part of — the more likely they are to have practiced and invested in their ability to give you a high-quality experience.
Moreover, selecting a real estate agent who is a part of an established, reputable real estate team dramatically increases your chances of getting precisely what you want and expect from the home buying experience [11]. That's because agents who work within teaks are more likely to have specialized knowledge, access to advanced tools and trainings, and supportive staffing to help with 24/7 marketing and lead generation. As a result, working with an experienced real estate team, like The Exceptional Home Team, almost guarantees faster sales and greater feelings of satisfaction [12]. Contact us today to find out more about how we can help you get exactly what you want!