Our 2019 Home Selling Handicap Proves We've Got The Experience To Make Sure Our Sellers Wind Up In The Green! Home Selling Experience Matters!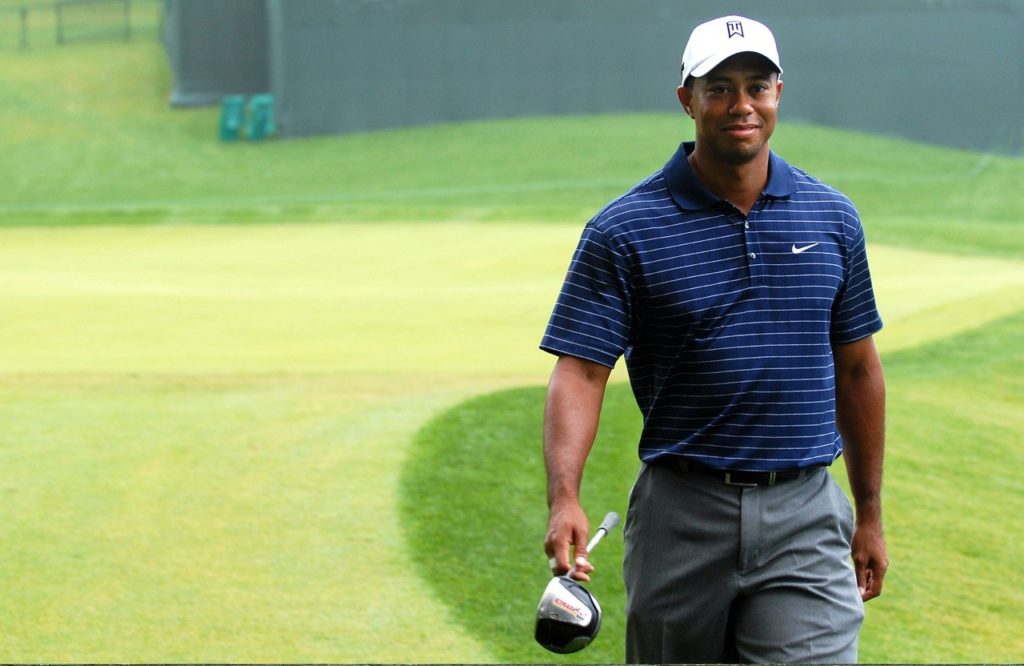 Tiger Woods knows that experience matters… that's why he sold with The Exceptional Home Team!
Just 64% of sellers are very satisfied with their home selling experience, and the largest sources of seller dissatisfaction are the real estate agents' proficiency (or presumed lack thereof) in negotiations and use of technology [1]. We just don't think that's right. Nor do we think it's right that fewer than seven out of ten sellers would recommend their real estate agent or use their services again [1]. When you work with The Exceptional Home Team, our goal is always to exceed your expectations and to deliver services you will never fore-get!
You see, here at The Exceptional Home Team, we know there are many reasons to hire a trusted expert professional, but one of the biggest reasons is so that you receive the service level and results you expect. As a seller, you're most likely looking for a real estate agent to get your home sold within a specific time frame, for the most competitive price, and with the fewest concessions possible [1]. We know you don't want an absen-tee agent. Keep reading to find out how The Exceptional Home Team delivers exceptional service and results!
The Service & Home Selling Experience Matters You Should Expect
A little birdie (the national association or realtors) told us exactly what most sellers want. So we know that a hole-in-one for most sellers involves finding a buyer for the home, getting their home sold in a specific timeframe, helping to price their home competitively, and assisting with/advising pre-listing repairs and staging [1]. That's why our home selling services prioritize spending at least three hours per day actively seeking new buyer leads for every listing, implementing multi-channel marketing plans, creating seller-informed price planning, and a free consultation with an expert stager. That's how we're able to consistently achieve better sales results for our clients than other real estate brokerages. Skeptical? Let our sales figures do the talking:
Home Selling Experience Matters: Our High Percent Of Sold Properties
Only about 75% of sellers successfully sell their homes with the first agent they list with [2]. This means that one-quarter of sellers get to the end of the listing period with (1) so little interest in the property that they can easily change listing agents and (2) so little faith in their real estate agent's abilities that switching becomes their best option. Here at The Exceptional Home Team, we pride ourselves on our history of selling A% of homes listed with us.
Days On Market (DOM) Diminish With Experience
Generally speaking, the longer a home stays on the market, the less its final sales price will be, and the more inconvenience the seller will experience [3]. In real estate, just like in golf, experience matters because it can keep important numbers low. We like providing exceptional service to our sellers by always selling homes under par for DOM. Keep in mind that although the national average for DOM is just a few weeks, some markets move slower than others — for example, the average DOM in Florida is 112, and the average DOM in Minnesota is 34. If you work with The Exceptional Home Team, those numbers decrease to B and C, respectively.
High Sale-To-List Price Ratios Make For Highly Satisfied Sellers
In Florida, the sale-to-list ratio sits somewhere near 92%, while the sale-to-list price ratio in Minnesota is as much as 99.5% depending on the area. Generally speaking, the higher the sale-to-list price ratio is the more money the seller nets at the end of the negotiations process [4]. Also generally speaking, the longer a hose sits on the market, the lower the sale-to-list price falls, as an extended period on the market suggests incorrect pricing, a highly competitive selling market, or a shortage of qualified buyers. Any and all of which mean bad news for a seller, especially when working with a real estate agent whose lead generation and negotiation skills are lacking. That's why we're proud to boast sale-to-price rations of D% and E%, respectively, at our Minnesota and Florida locations. This means we not only price houses competitively so they'll sell on-schedule, but we also always ensure our sellers get everything they expect.
Expect Nothing But The Best When You Work With The Exceptional Home Team
It's no secret that working with a more experienced real estate agent — or an experienced real estate team — sets sellers up for greater success when selling their homes. This is because the more experienced an agent is, and the more experienced their supporting team is, the better prepared they are to find qualified home buyers willing to pay full price for their listings. That is undoubtedly true here on The Exceptional Home Team, where we know our experience matters to our sellers. If you are interested in selling your home on-schedule, at a competitive price, contact us or get a free home valuation today!