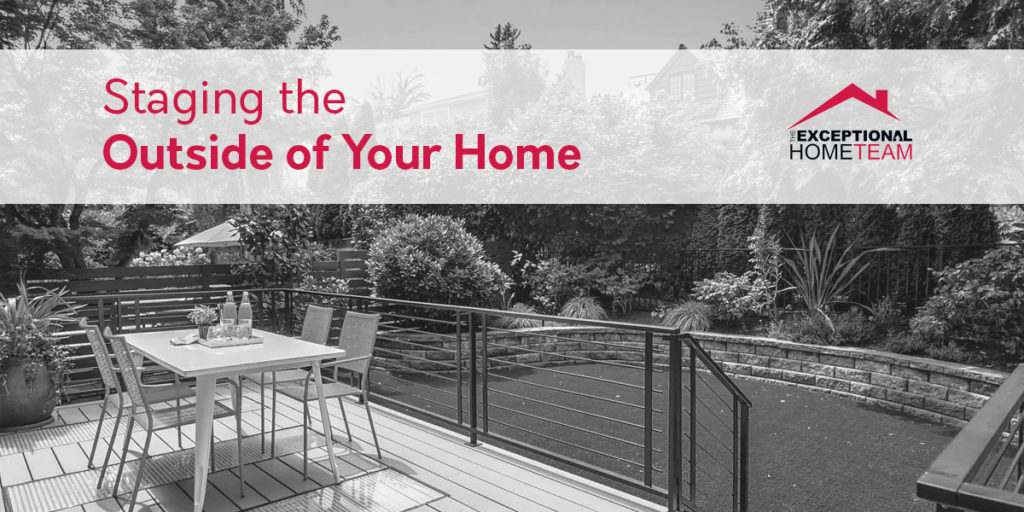 Staging comes in steps. The first step is curb appeal and once you get a client up your driveway and into your yard you want to be able to sell them on the second step, and that is what your house looks like on the outside.
We all know the old saying, "what really counts is on the inside." But in real estate the outside packs just as much power and punch as the inside and selling your house depends in part on what you can show and how you present it.
Luckily there are several small tips and quick fixes to presenting your home at its finest, and a great place to start is the front door.
One simple and easy tip for selling that door is adding a splash of color.
Something that is eye-catching that matches the rest of your home. Pick a color that is smooth and cool but that is also a great drastic head turner.
Blues, greens, and yellows are excellent colors to keep your home bright and upbeat, and for homes that have a darker rich wood look, you can try an eye-popping red to really bring out a new vibe in the home.
Once you have chosen a look for your door build on it and around it. Try adding a seasonal decorative wreath that brings out the months colors or adds a crafty welcome sign that is warm, friendly and inviting.
For homes with larger entryways and porches, you can be adding symmetrical barrel planters or boxed shrubs.
They add great color and are easy to maintain and leave minimal mess behind.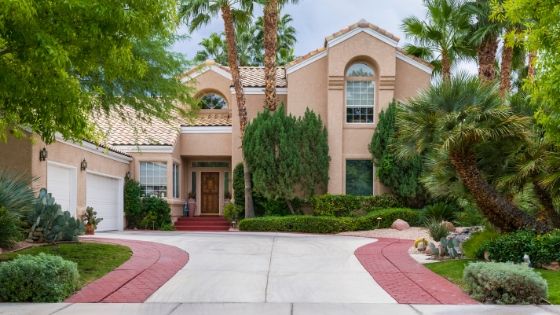 Sconces or exterior lights are also a quick and easy way to update the look of your home and your garage.
They come in a wide variety of colors and styles and can easily be matched with any style home.
Related: Increasing your Home's Appeal
Be certain that you keep your sconces clean and debris free and always make sure that they have working bulbs in them so that the light catches every angle of your home in our early night hours for potential buyers.
Windows are inevitable, but a great way to showcase your home. From keeping them clean, to how you dress them up, can say a lot about your house.
Always make sure your windows are clean. For great smudge, free windows try using a small squeegee instead of a cloth.
For cleaning in colder weather use a spray bottle with windshield cleaner as it doesn't freeze in lower temperatures and still gives you that streak-free shine.
Consider dressing up the outside of your windows, if you have shutters or trim look into painting or staining them to give them a fresh new look.
For front facing first level windows, flower boxes are a great way to bring the window alive and simultaneously add color to your home.
Also, remember that the inside of your windows and their appearance are just as important at this time.
Make sure that curtains are drawn back, and blinds are either fully open or pulled up. Half open curtains and blinds that are in disarray can be unsightly to a potential buyer.
Related: Eight Steps to Selling your Home
The shell of your home, what holds the house together. It is important to make sure that you quality check and inspect the entirety of your home for needed repairs and replacement.
Whether you chose vinyl, which is easily sectioned off and repaired or fiber cement board that might only need minor caulking for fixing, make sure you take the time to thoroughly inspect your house.
After any needed repairs make sure you wash and clean all areas that might need it. Keeping a well groomed and maintained exterior is important.
Another tip is to make sure that your roof is maintained and visually well kept. Make sure to do visual inspections every year.
Check all areas of your roof for peeled, curling or moss-covered shingles. Make sure to replace damaged areas as soon as possible so that a small problem doesn't turn into a larger one.
You have taken the time to prep and prepare your home from the curb to the house, so be sure to take these extra few steps to make the outside of your home eye appealing and inviting to all your potential buyers.
Have Questions? Ask The Exceptional Home Team!
The Exceptional Home Team is the best source of information about the local community and real estate topics. Give us a call today at 612-250-2335 to learn more about local areas, discuss selling a house, or tour available homes for sale.
Summary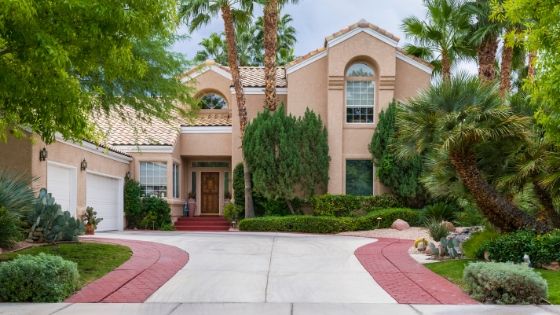 Article Name
Staging The Outside Of Your Home
Description
Staging comes in steps. The first step is curb appeal and once you get a client up your driveway and into your yard you want to be able to sell them on the second step, and that is what your house looks like on the outside.
Author
Publisher Name
Publisher Logo