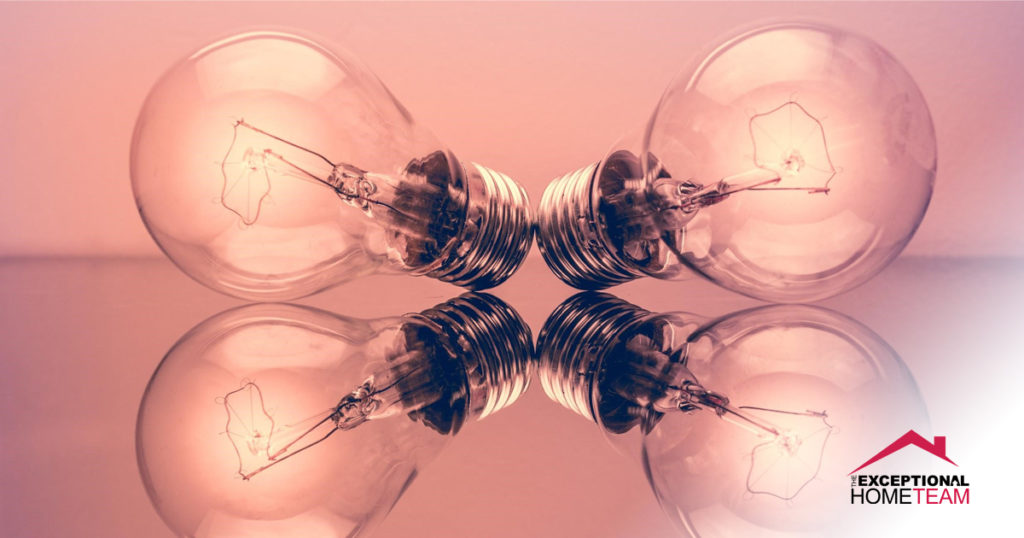 What To Do To Sell Your House: Buy More Lightbulbs
We'll admit that it's oversimplifying things to say that buying more light bulbs is the only good advice for what to do to sell your house. But it's a good example of the kind of mindset you need to adopt if you want to be successful when you sell your house. More specifically, you're going to need to:
Think about what needs to be done to improve how your home appears in listing photos, from the street, and in-person; and
You're also going to need to anticipate what you should be prepared to do in the future to make your home look better to a buyer.
In the case of the lightbulbs, stocking up on the specific sizes, colors, and wattages you need can immediately improve how your home photographs and how it looks (improving the lighting is the number one way to make a room look bigger and cleaner). Yet it also shows that you're thinking ahead and thinking of what might come up later in the listing, showing, or escrow process. You'll be prepared to easily resolve issues if bulbs burn out before showings, if someone steals the light bulbs right out of the sockets during an open house (it happens!), or if a potential buyer requests that you replace burnt-out bulbs before closing.
That's what makes it one of the best (but most often overlooked) tips for selling your home: buy lightbulbs; view your home through your potential buyers' eyes, be prepared, and be flexible.
Other Tips For Selling Your Home
That being said, there are still plenty of other things you can do if you're wondering what to do to sell your house. Other tips for selling your home involve adopting the same mindset described before, though:
Identify the top real estate agents in your area and list your house with them; they're already familiar with the mindset and tactics needed to sell your home.
Declutter and depersonalize the house ahead of taking listing photos, before sellings, and in preparation for open houses. Make sure the space is always clear and open enough for a buyer and your agent to walk side-by-side during a tour without feeling uncomfortable; rent a storage unit to make this easier to achieve over a long listing period.
Get a pre-listing inspection and do minor repairs ahead of time (either DIY or with the help of a realtor-recommended handyman). This can accomplish both goals at once, as it not only makes the home appear nicer but also gets ahead of pre-sale inspections and appraisals.
READ MORE: How To Get Your House Ready to Sell