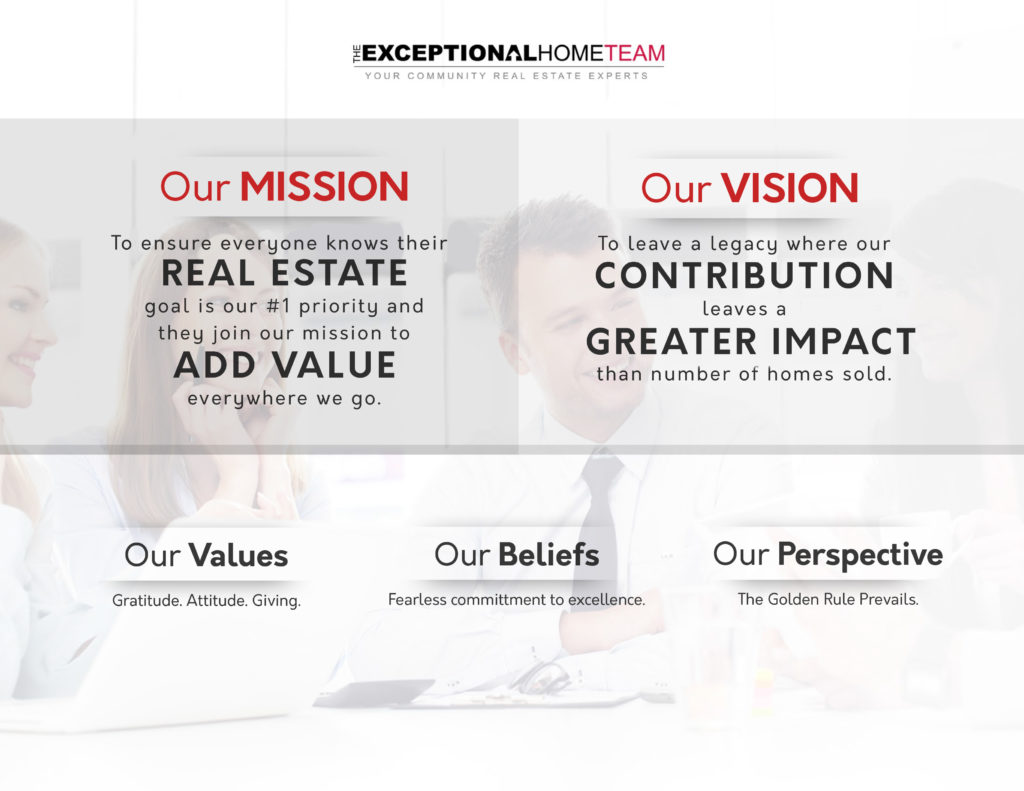 Our Promise to You
While we do have the privilege of helping many families each year buy and sell real estate, our promise to you is our mission to ensure that you know your real estate goal is our #1 priority and join in our mission to add value everywhere we go.

We do this through an exceptional customer experience by following the Golden Rule of honesty, loyalty, understanding and attentiveness. We promise to exceed expectations with fearless commitment to excellence while demonstrating gratitude and giving.

For you, that means effective and frequent communication, always knowing what's going on and what's happening next, and proactively making this process as easy as possible for you and limiting surprises.

Our business is based on repeat and referrals from our raving fans, and we know that by putting our client's needs first it will ensure that we stay that way. Again, our promise is that you have such an amazing real estate experience with our team that you would feel extremely compelled to share our name with anyone you know looking to buy or sell!
Now to Meet Our Team
The CAST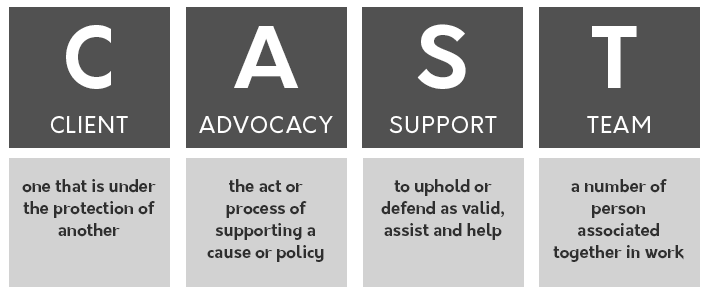 Director of Operations
Kelly brings the team many years of experience in real estate industry and a degree in hospitality. It brings her great joy to provide the highest level of customer service to all of our clients by managing and overseeing the office operations. She is constantly researching the market to find the latest technologies and business strategies to exceed our clients' expectations and find every way possible to get our listings sold efficiently. Kelly devotes her time to the hundreds of details that are critically important in the home selling and buying process.
Executive Assistant and Open House Manager
My name is Sarah Fornoles and I am the Executive Assistant and Open House Manager. I'm experienced with all administrative tasks, including scheduling for both agents and open houses as well as correspondence. I am your go to person for any open houses questions, concerns or requests.
Transaction Coordinator
Alicia was born and raised in Salt Lake City, UT and began her real estate career 7 years ago by obtaining her license as a sales agent in her home state.
She since has had the opportunity to gain knowledge and experience in a wide variety of roles and responsibilities including marketing, client services and events, administrative, operation management, sales and transactions coordination in 14 different states. Her fascination with real estate, desire to learn and grow, care for clients, knack for systems, processes and high attention to detail makes her a great fit for the team, agents and clients.
Listing Coordinator
Amanda was born and raised in Carroll County, MD. She started her real estate career 3 years ago as an in house transaction coordinator and pursued her real estate license shortly after. Since working with several agents, she has been able to achieve a obtain a vast knowledge of real estate and experience. Amanda is always open to learning new ideas and processes and makes it her goal to develop strong relationships with everyone she works with, both professionally and personally.