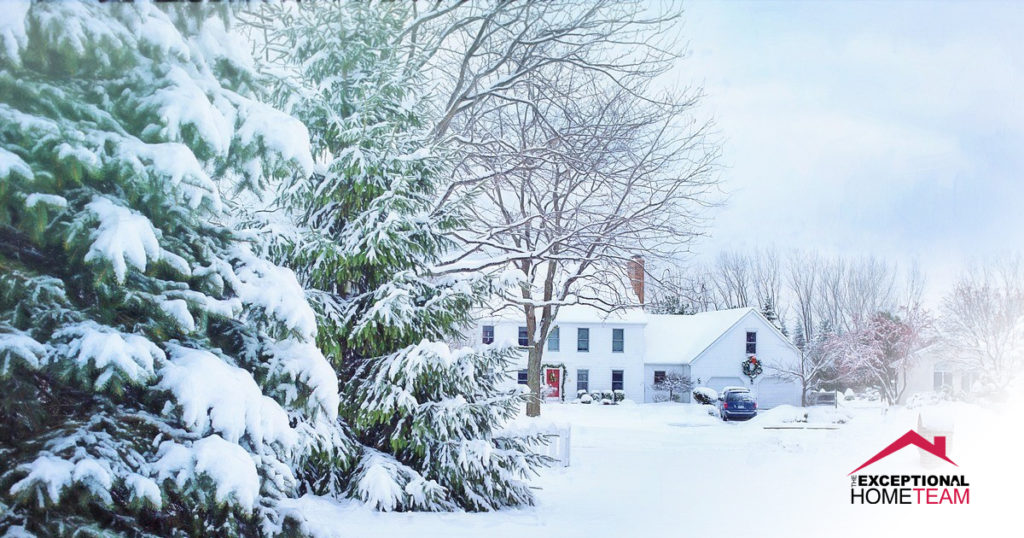 What Is Real Estate Seasonality & How Can It Impact The Sale Of Your Home?
Real estate seasonality is a series of trends in home buying/selling behaviors that repeat year after year. Namely, buyers are most active and motivated during the summer months and least interested in making a purchase over the winter. As a result, homes listed for sale in early May sell about six days faster than average and for about 0.7% above average. Likewise, homes listed in June often sell within the month, while those listed during less favorable real estate seasons stay on-market for almost three months. Moreover, selling a house in the winter — especially during October and December —  can see fewer buyers, but that also comes with less inventory and more serious buyers of any real estate season.
The Pros & Cons Of Selling A House In The Winter
Given what we know about real estate seasonality, it's easy to arrive at the conclusion that there are no real benefits of selling a house in the winter; it'll most likely take longer to sell, sell for less, and be less likely to attract above-market-value offers. That said, there are a few notable benefits that come from choosing to sell a house in the winter, including:
Once under contract, homes tend to close faster (leaving less room for complications).
Holiday decor can help potential buyers feel more at home, and seeing the home weathering bad-weather well improves buyers' confidence in high-cost features like the roof, heating system, and insulation.
How To Successfully Sell A House In The Winter
Successfully selling a house in the winter requires understanding the real estate market conditions that contribute to the measurable differences in outcomes due to real estate seasonality. That is, understanding whether market conditions favor buyers or sellers — and understanding what that means and how to leverage it to your benefit — is key.
Generally speaking, selling a house in the winter is selling a house during a buyer's market (meaning there are more houses on the market than there are buyers interested in purchasing them). Homeowners should expect to pay the majority of the buyer's closing costs and to need to repair issues that come up in the pre-sale home inspection. What's more, the most successful efforts to sell a house in the winter involve going above and beyond what's expected. Tailor what's offered in the transaction to the buyer's needs (for example, if a prospective buyer is shopping for their first home, including appliances can make your home stand out as a better fit for their needs). Other best practices for selling a house in the winter include:
Increasing curb appeal by shoveling sidewalks and driveways.
Carefully controlling the temperature within the house to keep homebuyers feeling cozy during walkthroughs.
Set up a drop-zone for winter gear when buyers enter the house for a tour.