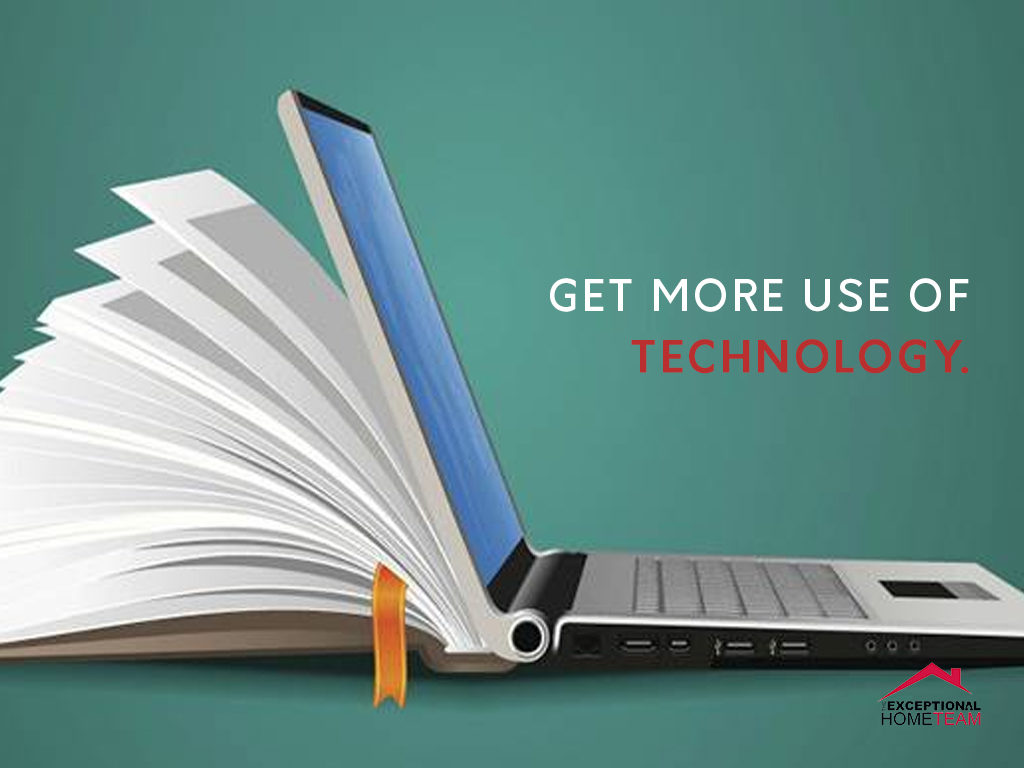 It's no secret that real estate technology is a shifting landscape. Gary Keller, CEO/Co-founder of Keller Williams Realty, points out that "The fourth industrial revolution driven by big data and artificial intelligence has created a turning point in the real estate industry." Here at The Exceptional Home Team, we do more than just adopt new technologies; we stay ahead of the technology game, so our agents are always informed and able to use whatever new technology the industry throws at them. Click here to find out what and how we do things differently! Or keep reading to find out about how our agents use industry-leading technology to enhance your home buying or selling experience.
How Our Innovative Real Estate Team Uses Digital Marketing
Every member of our real estate team dedicates themselves to getting you the most competitive price for your home. That's why, when we take on a listing, we use the most advanced technology available (professional photography, virtual walkthroughs) to prepare and launch every listing. What's more, once each listing is live, we use industry-leading digital marketing practices (through web searches, email, and social media) to make sure that your home is viewed by the best possible buyers for it (i.e., buyers who are ready to make offers, cash buyers, and full-price offers). Moreover, every one of our listings is hosted through Keller Williams' syndicate listing service, which immensely improves lead generation for your home.
How Our Expert Real Estate Agents Use Advanced Programs
For buyers, our agents can leverage Keller Williams' revolutionary lead-to-close KW COMMAND. Keller Williams now one of the leading tech companies has developed and created branch this advanced software to seamlessly move buyers through the sales funnel, establish and organize leads, and create and distribute marketing materials. What's more, a key feature of this program facilitates near-instant, paperless communication with clients and cooperative agents through robust client portals and co-op agent connections. There is no other program like it available to any other real estate agent in the industry.
How The Keller Williams App Improves Your Chances Of Home Buying Or Selling Success
Because we're a branch of Keller Williams Realty, all of our buying and selling clients benefit from Keller Williams' easy-to-use mobile app. You can use this app to access your client portal, communicate with your real estate agent, and stay up-to-date on everything that is happening with the sale or purchase of your home. What's more, potential buyers (both those we represent and others) can effortlessly search, filter, and view the virtual walkthroughs and other marketing material for all of our listings via the app. This vastly increases the opportunities for buyers to find and pursue purchasing their dream listings.
What You Can Expect If You Buy Or Sell Your Home With The Exceptional Home Team
When you buy or sell a home with The Exceptional Home Team, you can rely on our real estate agents to make the most efficient use of the most cutting-edge technologies. Your real estate agent will also walk you through the use of our robust online client portal system, empowering you to access every buying and selling tool available to you. We don't want to just work our magic around you using client-unfriendly technology. We understand that, fundamentally, the entire home buying or selling process is about you, so we work to make you a part of the magic, too. That's why all the technology we use is as innovative as it is user-friendly.