The Benefits Of Choosing Aging In Place Or Senior Living In Chanhassen Vs. Moving From Chanhassen, MN To Minneapolis, MN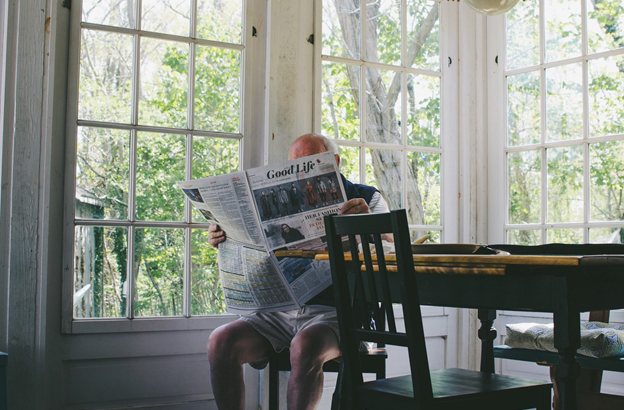 Why Move To Chanhassen (For Seniors)
Senior living in Chanhassen is mainly defined by the kind of peace and quiet that's unique to a small city (the high school's marching band frequently ranks among the top ten sights to see when you move to Chanhassen). It is one of the demographically younger and more family-oriented neighborhoods in Minnesota, though, so the city's recent commitment to expand options for senior living in Chanhassen stands in somewhat stark contrast to its previous development investments. Nevertheless, 2017 saw the approval of plans for the first new designated community for senior living in Chanhassen since 2003.
Those plans pitched a vision for intergenerational involvement in senior living in Chanhassen that is well suited for (and well supported by) the community's tight-knit family feel. As a result, choosing senior living in Chanhassen is now an ideal fit for seniors with families who want options and tools for remaining close after retirement, in the face of age-related disabilities and diminished mobility, or after relocation into a designated senior living community.
What Is Aging In Place & How Is Chanhassen Uniquely Equipped To Foster Independence?
Aging in place is remaining at home rather than relocating to live with a family member or other caretaker or into a designated senior living community. Today, more and more Minnesotans are interested in aging in place, and the community in Chanhassen is well suited for supporting people who wish to do so. That's because the markers of an ideal aging in place community are:
Strong social support from a tight-knit community;
The ability to own your own home/pay off home loans; and
Living and community spaces well designed for seniors.
When it comes to aging in place and informal senior living in Chanhassen, there are numerous free and low-cost resources available for renovating and retrofitting homes to make them easily accessible and safe for seniors with limited mobility. Moreover, Chanhassen's naturally tight-knit community has adapted to the increased presence of senior residents by expanding options for at-home skilled nursing and assisted living services, as well as investing in innovative intergenerational senior care spaces.
Why Do Seniors Sometimes Move From Chanhassen, MN To Minneapolis, MN In Search Of Other Senior Living Options?
Because of the size of its economy and industry, living in Minneapolis presents some opportunities for senior living and aging in place that are unique from any formal or informal options for senior living in Chanhassen. Notably, options for both formal and informal senior living in Chanhassen may be limited by the city's relatively low walkability score (of just 15/100), while Minneapolis is more interconnected (65/100). Plus, conversations about senior living and seniors' needs in Minneapolis are more focused on making it affordable while also meeting all of residents' demands. In this respect, seniors choosing to move to or remain in Minneapolis can expect to see new developments that are quintessentially senior-centric; they have a loud voice in shaping the services and amenities available to them.
However, living in Minneapolis is far less affordable than a move to Chanhassen. The commute from Chanhassen, MN to Minneapolis, MN is just 25 minutes away by private car or about 40 minutes by bus (using one route with no line transfers), so choosing to move to Chanhassen does not far remove seniors from Minneapolis amenities or opportunities. Plus, investments in senior living in Chanhassen (and related infrastructure and community amenities) are likely strongly influenced by Minneapolis senior-related trends.
Commuting Or Moving From Chanhassen, MN To Minneapolis, MN (Or Back Again?) The Exceptional Home Team Can Help
Whether you're a senior exploring your options for aging in place or senior living in Chanhassen, or you're a caregiver looking for the best senior housing options for staying connected with the seniors in your life, The Exceptional Home Team is highly-qualified to help. Contact us today to find out how we can help you move to Chanhassen, sell your Chanhassen or Minneapolis home so you can move into an affordable, innovative, industry-leading senior living community, or anything in between!