The best tricks for setting your Thanksgiving table, even if your dining room isn't quite ideal.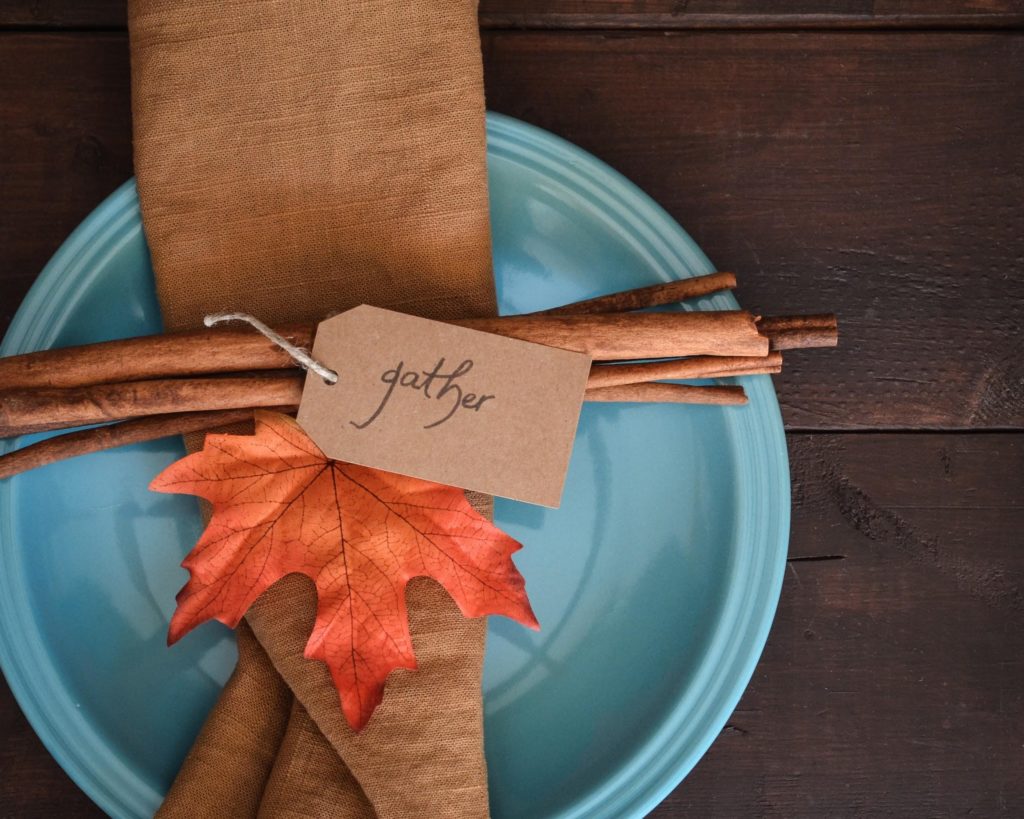 The majority of people who want to move are motivated by having insufficient and poorly-fitting entertaining/family spaces in their current homes. While about 9% of Americans will solve their entertainment space challenges by eating Thanksgiving dinner out, you don't have to give up on your at-home meal just yet! The good news is that the holidays are a great time to buy and sell – so you can quickly and easily upgrade your space by working with a member of our real estate team. And if you're not quite ready to move before Thanksgiving this year, you can try these tricks for making your Thanksgiving dinner table perfect, even if your dining room isn't.
1. Change Your Dinner Plates, Even If You Can't Change Your Dining Room Before Thanksgiving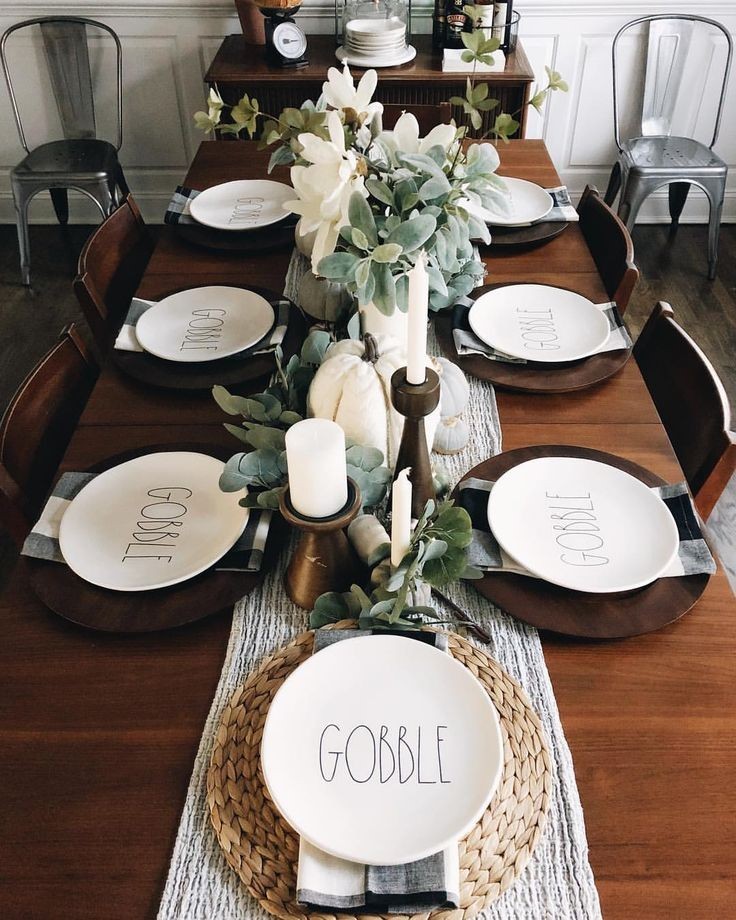 If your bland dining room doesn't feel festive, draw on plain white plates with permanent markers (then bake them to set it on) to make a modern, fun Thanksgiving place setting. Plus, if you're running low on cabinet space, just send the plates home with your guests as low-cost souvenirs!
2. Make Any Dining Room Feel Homey With A Custom, Kid-Friendly Tablecloth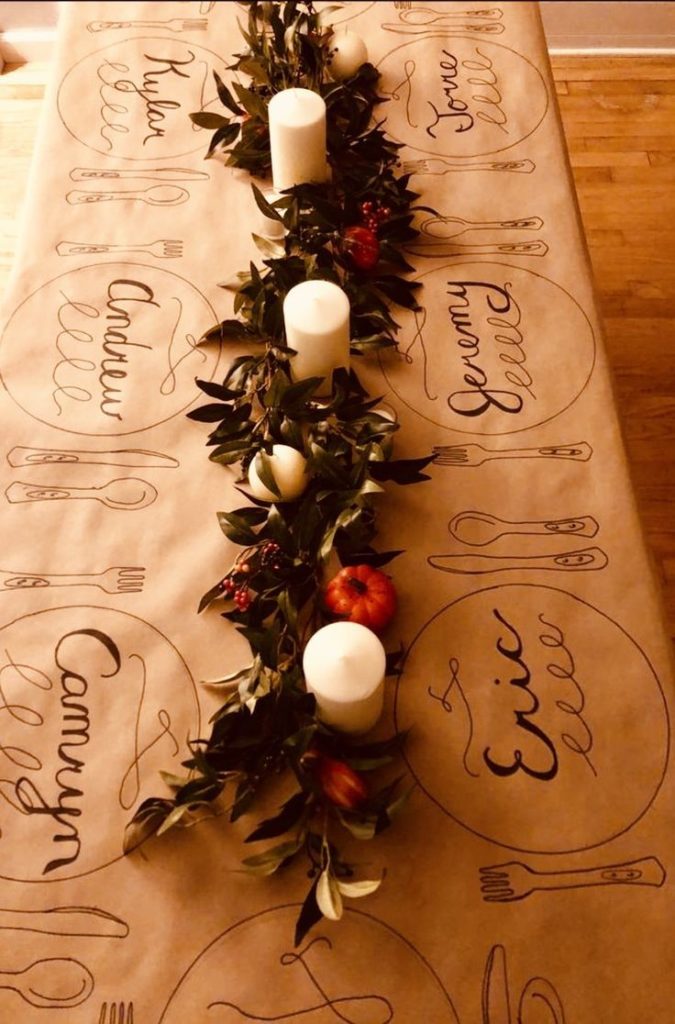 What if you can't find a tablecloth that matches your dated dining room decor? Use rolled craft paper to create a cozy vibe instead. Bring out crayons (no pens — they might scratch!), and you can put away the kids' table! Which is perfect if you're also eating in a small dining room.
3. Make Up For Missing Dining Room Space; Dine In A Living Room Space!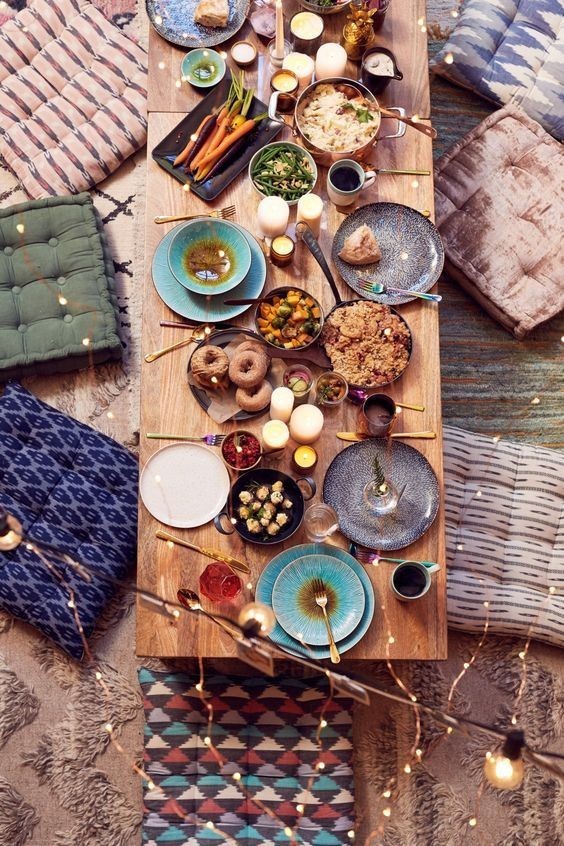 Clear the coffee table and put down (down) pillows to have a fun, floor-based Thanksgiving dinner. While it might be unconventional, your friends and family will enjoy the casual atmosphere, extra comfortable seating, and extra elbow-room! Embrace the space by having traditional after-dinner Thanksgiving desserts with a non-traditional coffee kick.
4. Turn Down The Lights On A Dark Or Ugly Dining Room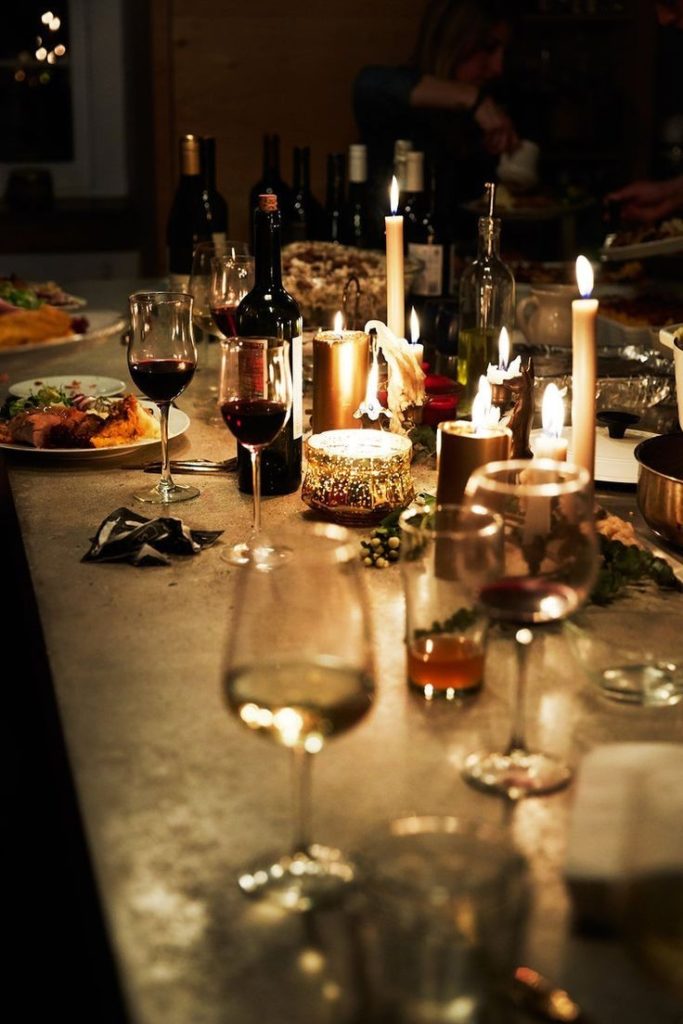 Make the best of a dark dining room by lighting up your table with a variety of festive candles. Incorporate different colors, heights, and styles of candle to create an elegant, eclectic look. Use metallic tableware to turn up the brightness! (If you're worried about a fire hazard, try out electric candles instead).
5. Don't Call It Dated! Set A Vintage-Inspired Thanksgiving Dinner Table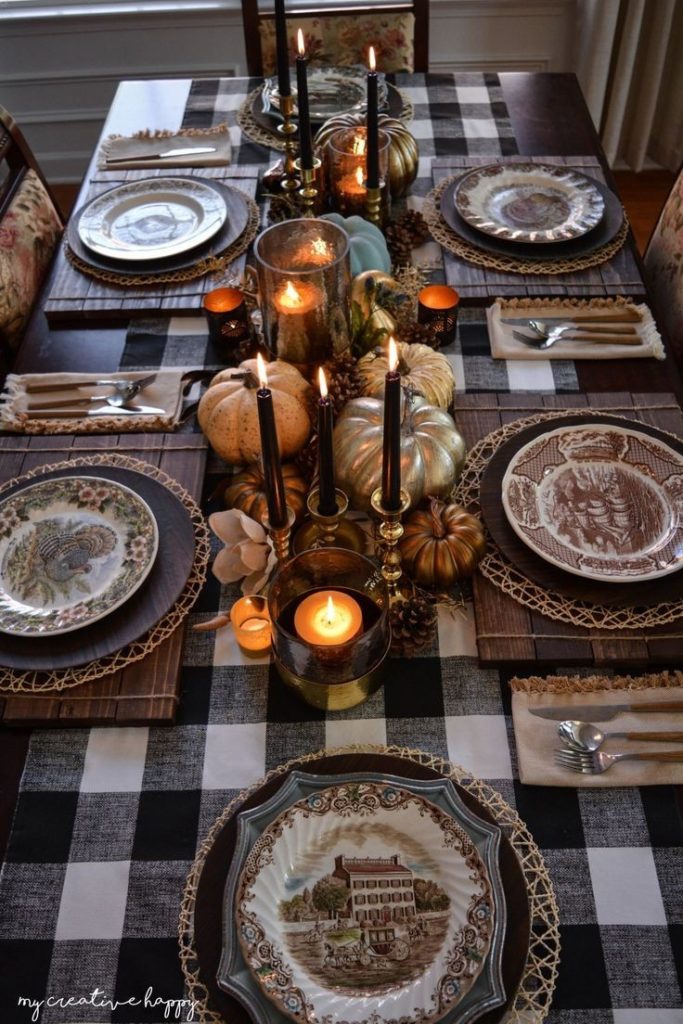 If your dining room feels dated, lean into a vintage look by using antique tableware. It's easy to find at second-hand stores, so you can create a whole new dining look (with the same old decor) while on a budget. Plus, if you don't have heirloom china, now you will!
6. Take A Good Look At What You Love About Your Dining Room; The People & The Celebrations You Can Fit In It!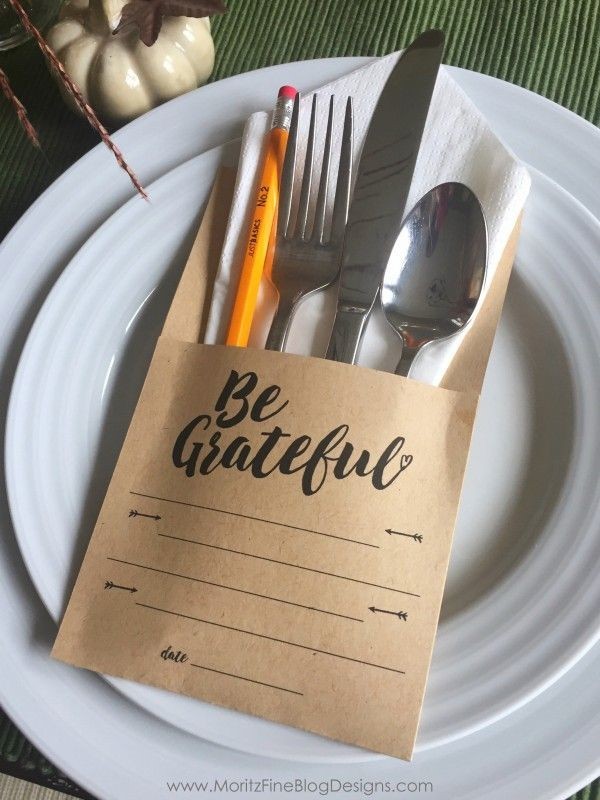 Instead of trying to fake a perfect dining room this Thanksgiving, embrace its imperfections! Buy or make interactive place settings that prompt your guests (and yourself) to be grateful for the space you have. As a bonus, this'll make a good conversation starter with family you haven't seen all year!
7. Make Up For Extra Space In Your Dining Room By Being A Little Extra WIth Your Dining Table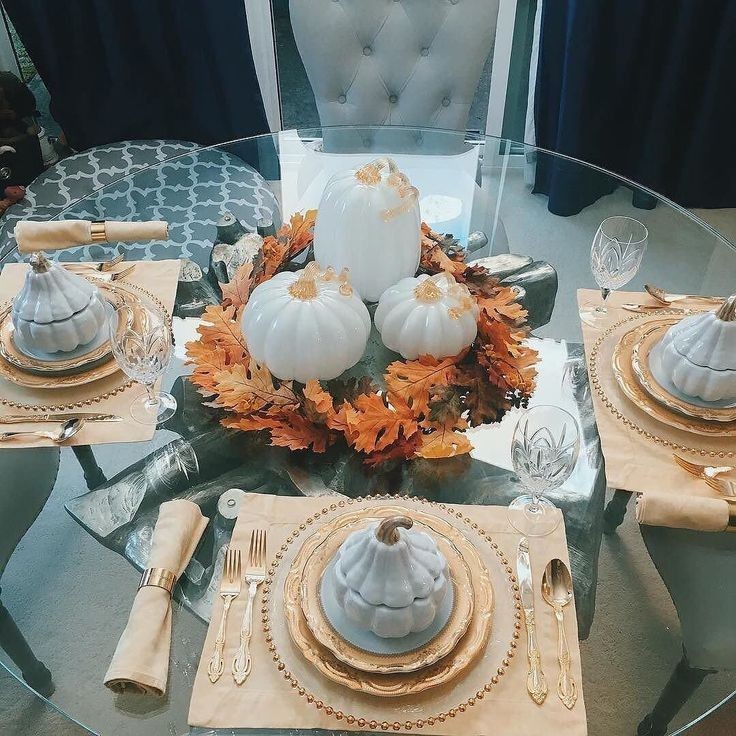 Sometimes your Thanksgiving dinner gets smaller. If you're entertaining for just a few this year and it's left your table looking sparse, try adding ultra-luxe place settings and an elegant centerpiece (and sitting together at one end) to make an empty dinner table feel like the life of the party.
8. Your Thanksgiving Dinner Will Be A Whole Lot Better In The Great Outdoors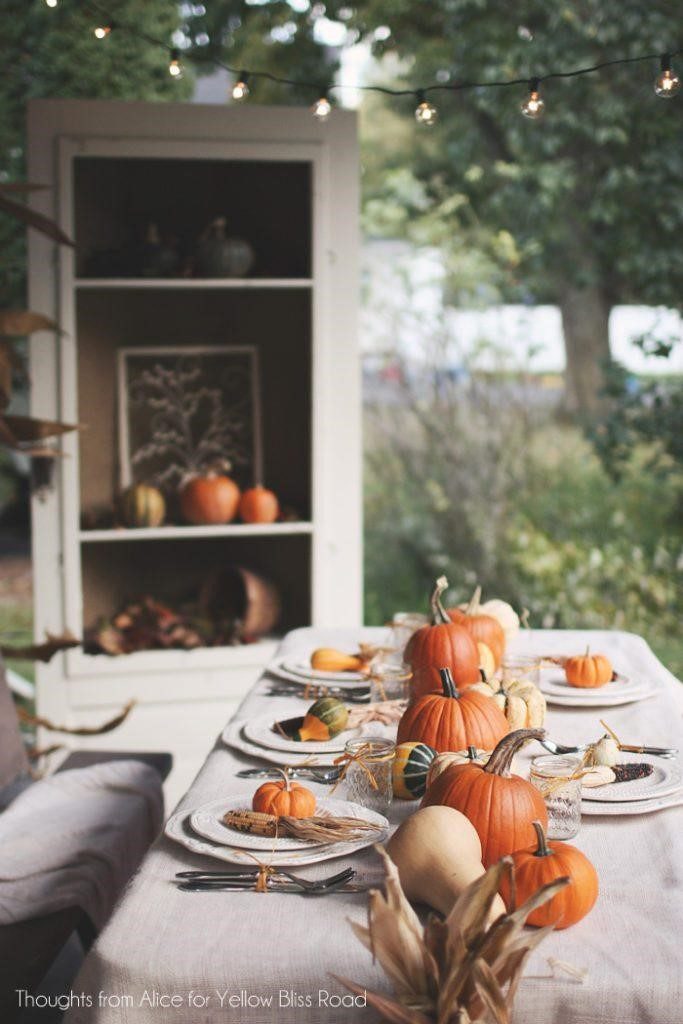 If your dining room space is just too small for your guest list, try taking the festivities outside! Set up a picnic table on the porch, patio, or yard (though maybe leave the full buffet inside) and celebrate all the good people and good weather you have in your life!
---
Now You Can Set The Perfect Thanksgiving Dinner Table This Year. But What's Next?
You're now better prepared to use the dining room you've got to host the best Thanksgiving dinner you can. You know how to use different place settings, centerpieces, and room arrangements to make up for having a small dining room, too little light in your dining space, or any other dining room challenge. But what about next year?
This should be the last year you have to stress out about how you're going to host Thanksgiving dinner in your imperfect dining room. If you're ready to talk about what next your Thanksgiving dinner could look like in a new or different home, talk to one of our real estate agents today! We would love to help make your next Thanksgiving dinner the best one yet.