Even if you and all your loved ones will be home for the holidays, it gets easier every year to spoil your gift-giving surprises!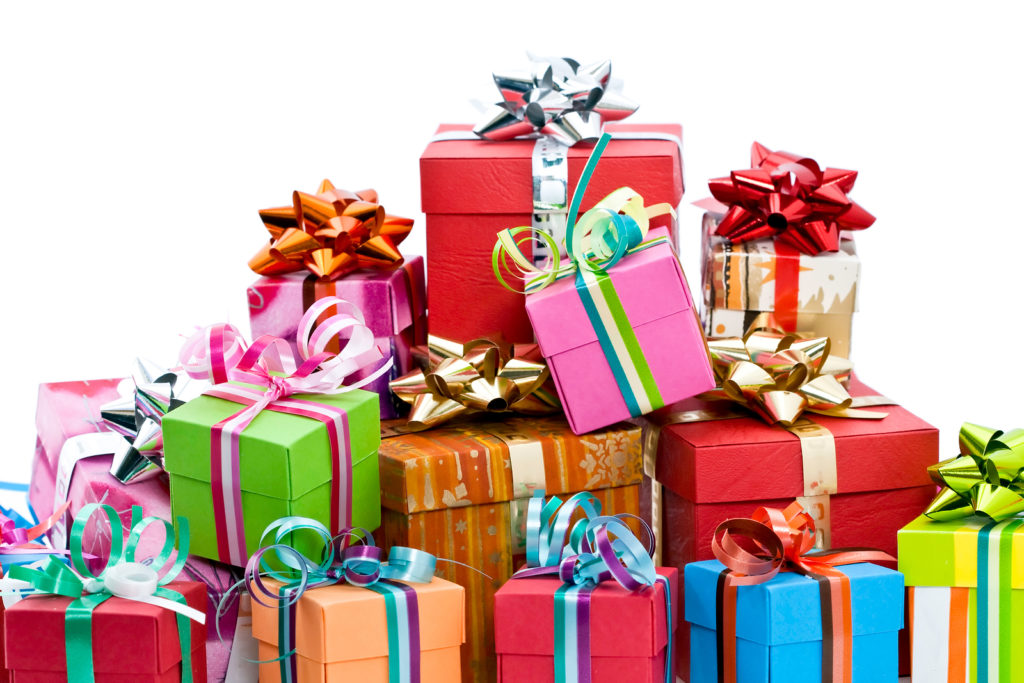 Almost three-out-of-five Americans say gift-giving is an important holiday tradition in their families. And in 2020 reports are showing families spending more and buying more this year since we can not get together like we normally do. Whether or not you're one of the 40% that will travel to spend the holidays with family or have loved ones come home for the holidays, chances are you'll have to navigate gift-giving across the miles. Between telltale browser ads and packaging problems, it can take a little luck and some quick thinking to keep your surprises surprising.
Follow these tips to keep the (gift-giving) magic of Christmas alive!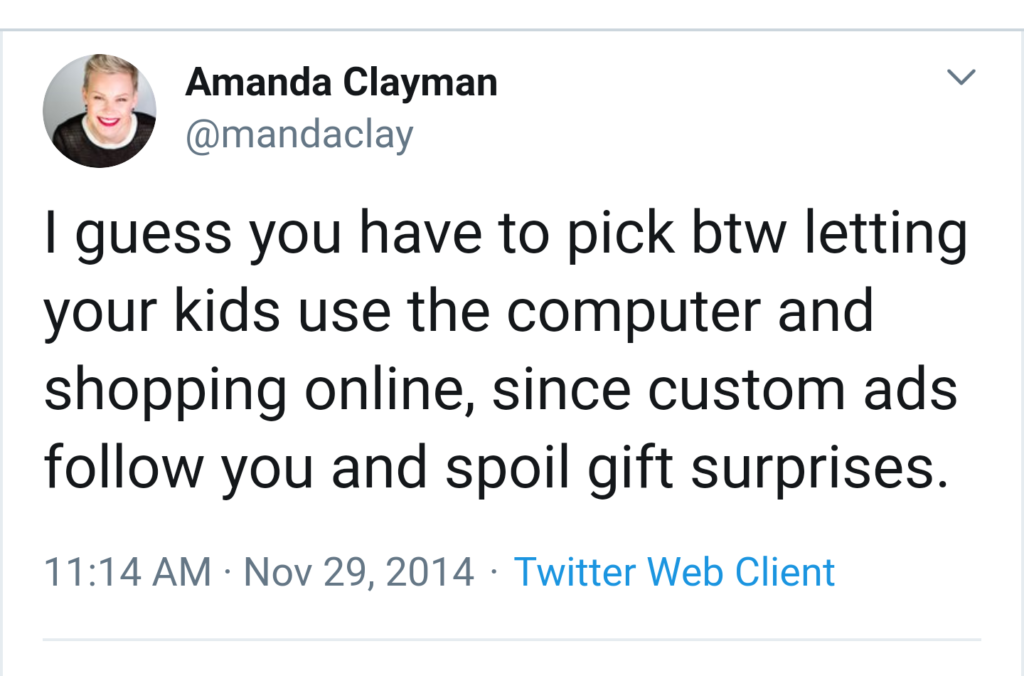 By now, most of us have noticed that browsers show us ads for things we might want based on our search, shopping, and social media like/comment histories. What you might not realize is that these well-meaning custom ad algorithms can easily ruin gift-giving surprises.
If you share a smartphone or computer (or are a part of a home internet network) with someone you've been shopping for, buying for gifts in a regular browser window will increase the odds they'll start seeing ads for what you bought. What's more, if you're planning a group gift for someone you don't live with, having a collaborator residing under the same roof as them may change their ads if you haven't both been careful about your browser settings.
2. Pay Attention To Packaging When You Buy Gifts Online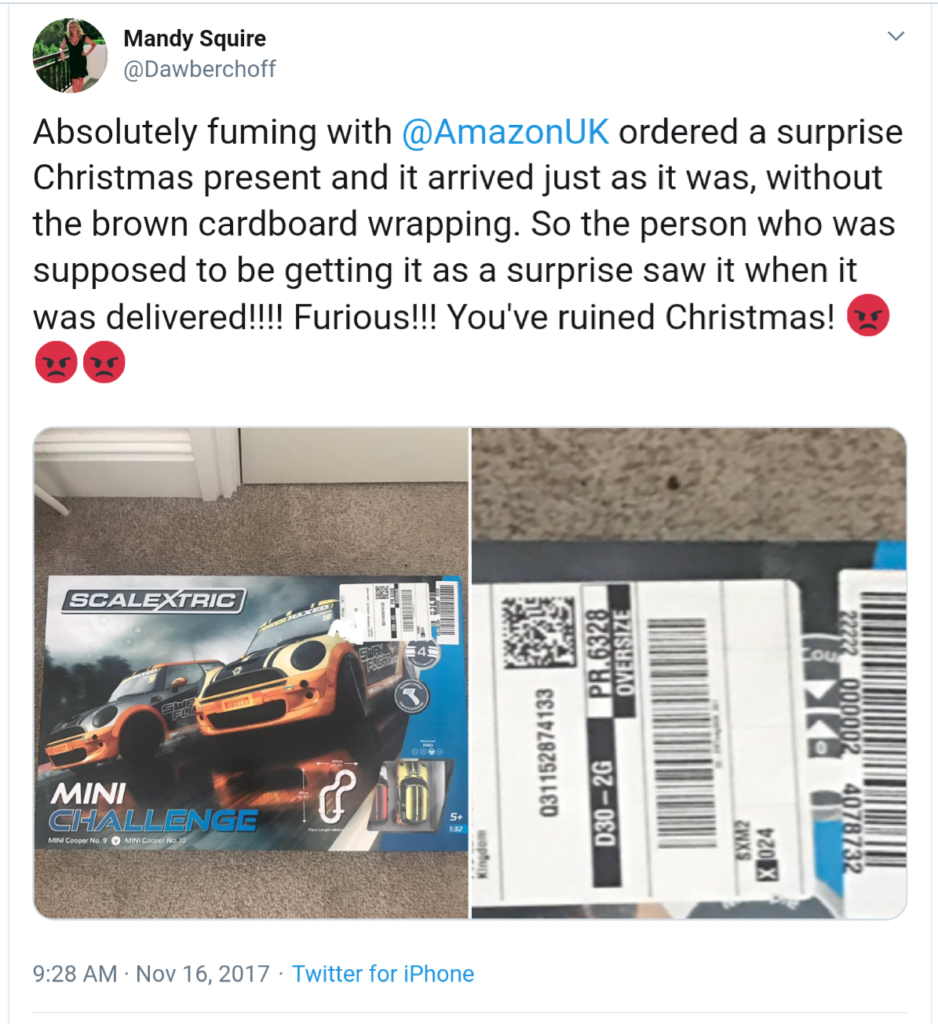 Amazon and other online retailers have begun pursuing more eco-friendly packaging practices. Chief among them is "frustration-free packaging," which involves shipping items direct to buyers in the manufacturer's packaging.
While this practice may be saving the planet, it certainly isn't saving gift-givers from frustration when their surprises arrive on recipients' doorsteps unwrapped and fully showcasing what's inside. Whether you're shipping gifts to your home or to your home for the holidays, double-check that gifts will arrive discreetly packaged.
3. Be Prepared For The People To Notice You've Been Doing A Lot Of Shopping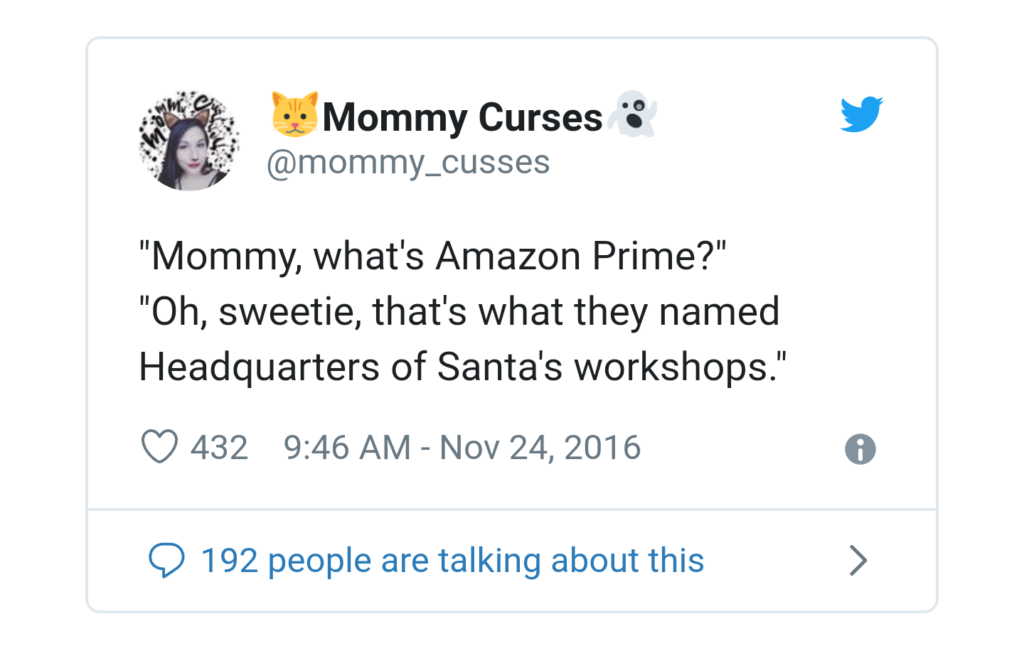 With online shopping, you can get your loved ones anything they've been dreaming of, or they never knew they wanted. On the other hand, you can't control when and how your order arrives. Children and adults, alike, are likely to notice unexpected packages. So have an explanation ready and a plan for hiding the evidence whether it's at your home or your home for the holidays. If you have presents sent directly to the recipient, try to have an accomplice in their household receive the package.
4. If you are Travelling, Leave Gifts Unwrapped (And Have An Emergency Plan For Distracting The Kids)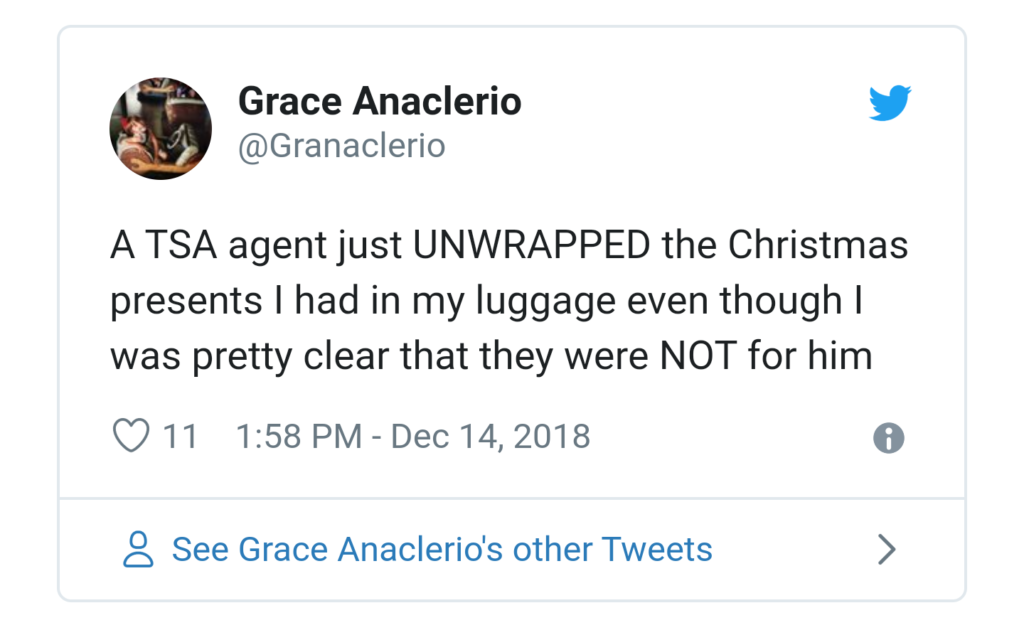 If you need to carry fragile gifts with you when you're traveling, they're best left in your carry-on. However, the TSA's limitations on liquid container sizes still apply to gifts. What's more, security officers can and will unwrap presents that get flagged during screening. For best results, leave carried-on presents unwrapped. Otherwise, keep them in gift bags for easy access and have someone distract the recipient(s) so they don't see it if you're searched.
5. Or Leave Unwrapped (or Easy-To-Rewrap) Gifts In Your Checked Luggage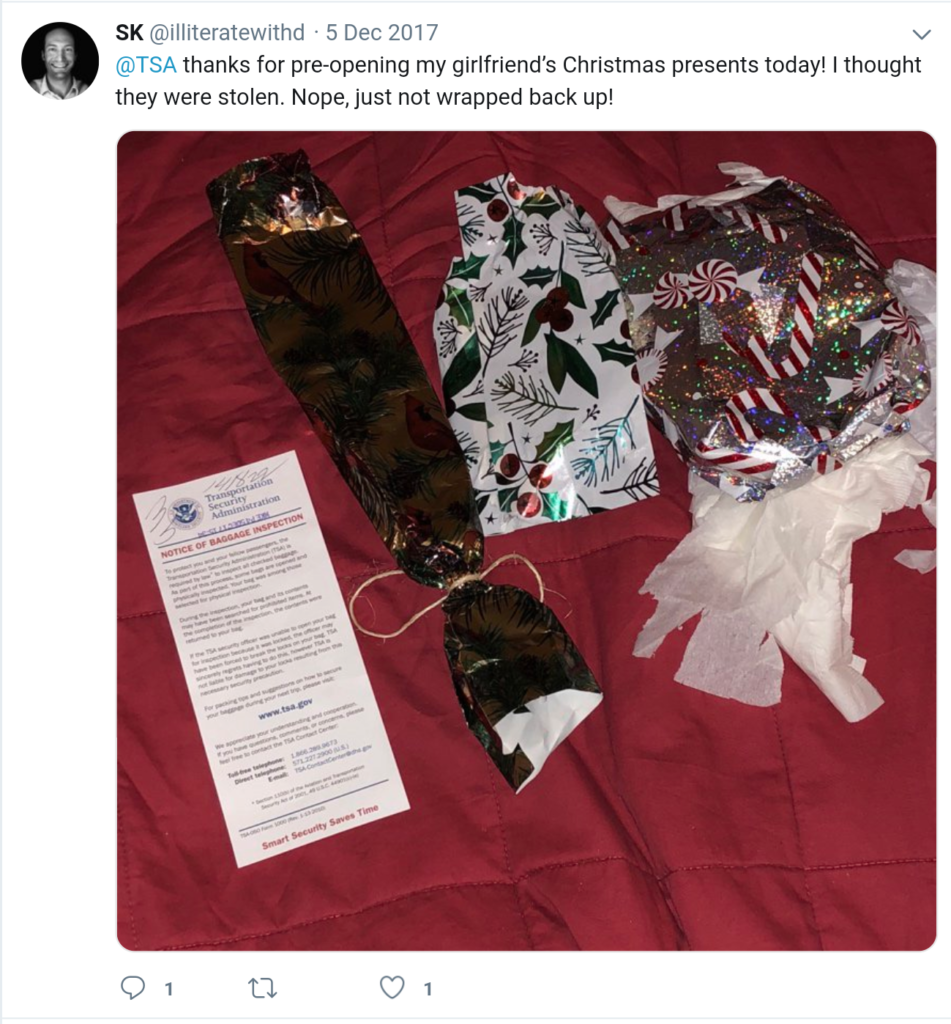 Putting presents in your checked luggage will help you avoid having them unwrapped in front of you at a security checkpoint. However, TSA fully reserves the right to unwrap gifts found in checked luggage. There is such a significant chance that the added wrapping will be flagged for additional searching that the TSA actively doesn't recommend flying with wrapped gifts. If you need to bring your gifts on board, consider wrapping them when you arrive.
6. Plan Your Wrapping Time Carefully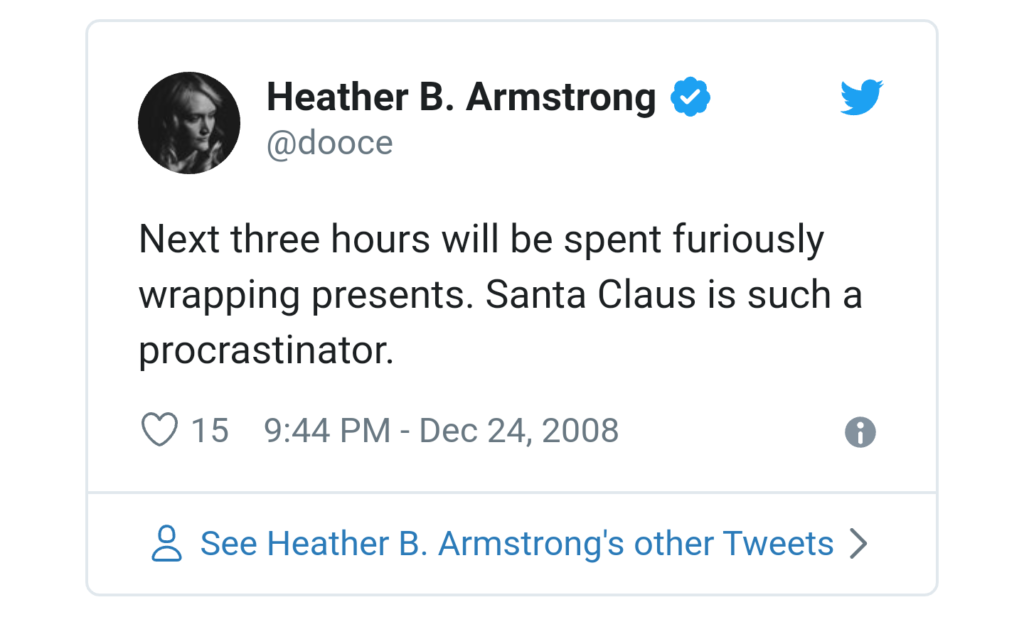 Let's be real: holidays — especially holidays with family — can be stressful. Avoid last-minute packaging problems by wrapping gifts in a timely fashion ahead of Christmas eve. If you're traveling with unwrapped gifts or have some waiting for you to wrap at your home for the holidays, make sure that your host already has wrapping paper, tape, and other materials available (or just send some ahead of time yourself). For extra-easy wrapping, plan to use gift-bags and tissue paper.
7. Don't Forget Gifts For Yourself
There are deep psychological reasons why we want to be close to family during the holidays. Social ceremonies make us feel secure and were likely at least partly responsible for the survival of prehistoric humans.
It's no surprise then that most Americans live less than 20 miles from their parents. That said, there are plenty of reasons for wanting to move far away, and plenty of people who don't think of family proximity as an important consideration when moving.
So however you're feeling this holiday season — whether you're craving more togetherness or just can't wait to get away — give yourself a gift by moving into a new (or new-to-you) home. Choose to move precisely as close (or far away) as you need to be.
Finally, remember that gift-giving (and gift-wrapping) are only as stressful as distance makes them.
Part of the reason why gift-giving is so high stress and also so important is because we don't always have the day-to-day closeness that we want with our loved ones. This Christmas, let us give you the keys to a home where you can be closer to your parents, kids, grandkids or other loved ones year-round!
Take the stress out of holiday travel by living year-round (or spending the winter) in your home for the holidays!
You can check our blog for tips and tricks for making your buying and selling experience jolly this holiday season. Or just contact our exceptional home team to find out how easy it would be to move if all you want for Christmas is to be closer to your family!