Experience is one of the factors of success on any transaction. Experience matters in Real Estate. That is why you need Experienced Real Estate Agents for your home.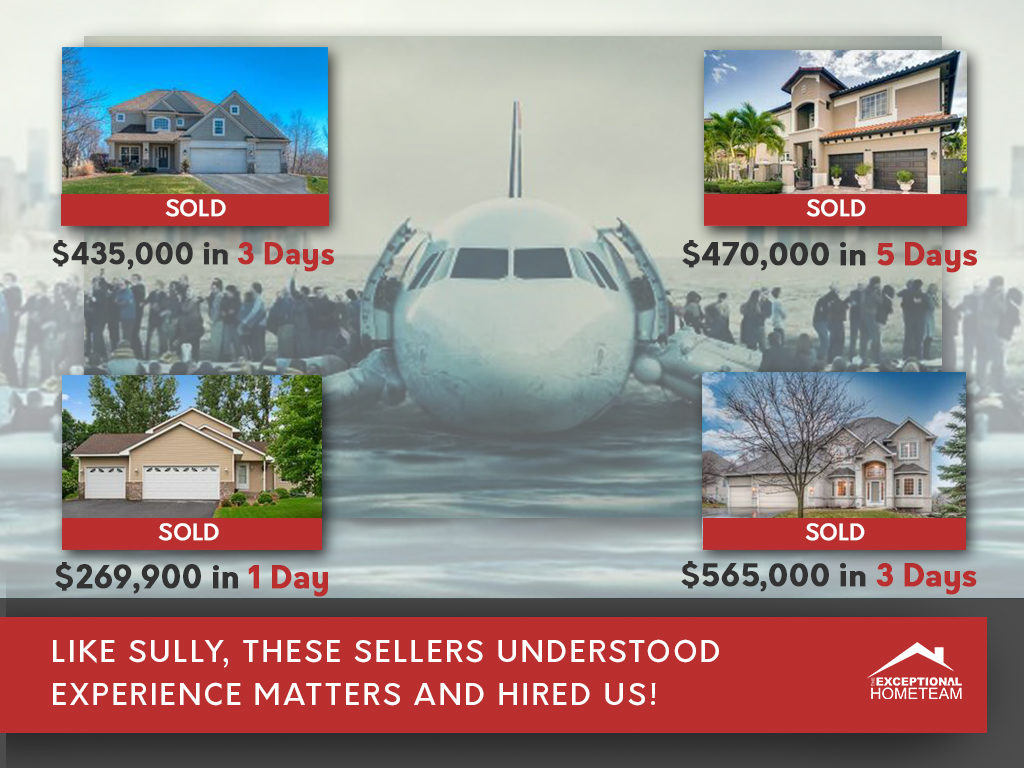 Just like pilots, real estate agents are responsible for reacting decisively (and correctly) to changing and unexpected market and listing-specific conditions. You would want an experienced pilot at the helm during an in-flight emergency. So why would you want an inexperienced real estate agent in control of what is arguably one of the most important financial decisions of your life?
What Is The Problem With Experience in the Real Estate Industry?
The real estate industry has an experience problem. Worryingly, the National Association of Realtors highlights "the masses of untrained, unethical and/or incompetent agents entering the industry" as the biggest concern for the industry and threat to buyers' and sellers' success.
This high proportion of low-experience agents comes from two places. First, current real estate agent licensing requirements set the bar very low for new agents. Second, the post-recession real estate market just isn't profitable enough to retain old agents for a long time. Consequently, the more experience an agent has, the more likely they are to quit the business.
Why Experience Matters in Home Buying and Selling:
First and foremost, it doesn't cost you anything extra to work with an experienced real estate agent, like a member of our team. Conversely, it can cost you thousands if you choose to work with an inexperienced agent who underprices your home, overprices the home you want, and/or mangles the contracting or negotiation process during your sale or purchase.
This is because experienced real estate agents are able to offer and accomplish a number of services for both buyers and sellers that low-experience agents are unlikely to be aware of or know how to do. Those services include:
Suggesting solutions based on previous trial, error, and results.
Anticipating problems before they occur by comparing current listings to past experiences.
Having proven negotiation skills as well as a strong rapport with other agents in the community.
Being aware of and able to refer clients to the best vendors in the area easily.
Innately understanding the complexities of nuanced, changing market conditions so they can easily guide clients to smooth closings regardless of current market characteristics.
How To Measure Experience:
The measure of an experienced real estate agent is not just the number of years they've been in the business. The best experienced real estate agents are also highly awarded, as the industry gives agents many opportunities to prove themselves as leaders in both service and skills.
Moreover, the best experienced real estate agents are a part of a team. This is because no single real estate agent can know everything. However, a well-developed, healthy team of agents can pool knowledge so that every agent knows more. A shared knowledge bank enables every individual experience of every agent on the team to benefit each and every client, regardless of their specific contracting agent. A good rule of thumb to consider is the idea that 10% of the real estate agents in the business do 90% of the measurable work. If that is true (which sources say it is), then real estate agents and teams that can't boast about completing a significant number of sales are unlikely to be top-producing agents or have any such highly experienced real estate agents among their ranks. What's more, the minimum number of transactions many brokerages expect an agent to complete per year averages out to around ten. That's almost, but not quite, one per month. That's not a lot of accumulated experience by any standard but is considered adequate in most real estate circles.
How Our Experience is Different:
Every member of our team is hand-selected based on their skills, experience, and ability to get listings the most exposure using creative marketing and expert networking. Each of us has a proven ability to get buyers and sellers the fairest, most competitive prices for their properties.
Our Exceptional Home Team has more than fifty-five years of combined real estate experience and averages more than 250 home sales per year. Moreover, our experienced real estate agents have been awarded by the National Association of Realtors are ePro and Buyer and Listing Specialty award holders, Exceptional Properties members, and BOLD graduates.
Contact us today to find out more about what that means for you!