Real Estate In Minnetonka Is The Perfect Investment For All Nature Lovers, From The Casual Outdoorsy To The Actively Adventurous.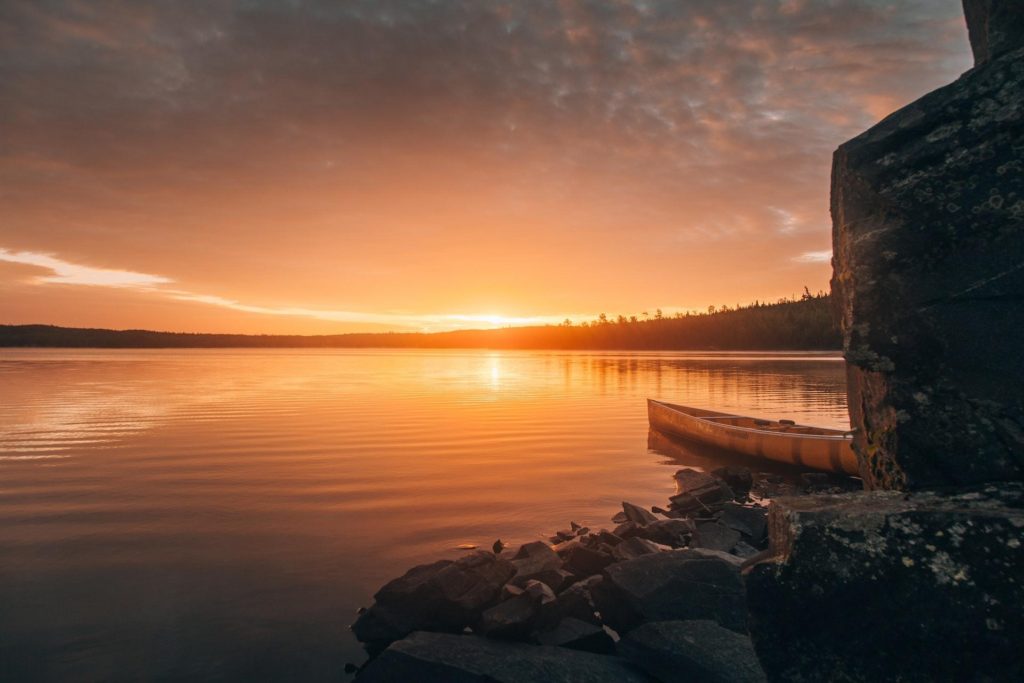 Whether everyone in your household shares the same appreciation for outdoor activity or your family represents a range of responses to the great outdoors (from "I love to look at it" to "I would love to live in it"), choosing to live in Minnetonka promises to provide precisely the kind of outdoor experiences everybody needs. Yet, as a small market (with just over 50,000 residents), buying real estate in Minnetonka can be as competitive as it is compelling. Consequently, it's essential to explore your options for working with a nearby real estate agent just as much as you explore Minnetonka itself.
A nearby real estate agent, like one of our team members, should be able to tailor your home search based not only on what you want in a new home, but on your outdoor activity level and interests, as well as (for the adventurous among us) your outdoor equipment storage needs. What's more, finding a nearby real estate agent who is also the best real estate agent for your budget, personality, and communication style will maximize your chances of success. That way, you'll get to live in Minnetonka as soon as you want to, for the price you want to pay, with exactly as much (or as little) access and amenities as you need. Working with a real estate team, like The Exceptional Home Team, is just one way to improve your odds of home buying happiness. Find out what makes our team of the best real estate agents exceptional, or keep reading to find out what makes real estate in Minnetonka exceptional, too!
For The Less-Than-Adventurous Among Us, Real Estate In Minnetonka Offers Luxury Homes With Breathtaking Views
For people who want to enjoy the scenery, choosing to live in Minnetonka is an ideal way to enjoy modern amenities and creature comforts without moving to the city and giving up natural light, peace-and-quiet, or unobstructed views. As one of the more expensive markets in the state, real estate in Minnetonka tends to have more updated interiors than the average Minnesota home. What's more, many homes include intentional architectural and interior design that highlights waterfront, mountain, and other amazing natural views.
Leisurely & Casual Opportunities For Outdoor Recreation Defines Real Estate In Minnetonka
For many people, the thirst for adventure is well-balanced by a desire to stay warm and dry. Luckily, choosing to live in Minnetonka opens up almost-endless opportunities for casual outdoor activity. Consequently, people who live in Minnetonka get best-of-both-worlds access to both idyllic nature and amazing homes. Some of the best real estate in Minnetonka abuts one of the numerous parks and nature reserves in the area. Even non-waterfront real estate in Minnetonka has excellent access to unspoiled outdoor spaces.
There Are Active Adventures Around Every Corner When You Live In Minnetonka
Investing in any real estate in Minnetonka grants residents unrivaled access to some of the most amazing outdoor adventures Minnesota has to offer. Lake Minnetonka itself, located within easy biking or walking distance of most real estate in Minnetonka proper, promises to satisfy adventure-seekers as residents and visitors can partake in a wide variety of boating and water sport activities. What's more, people who live in Minnetonka have year-round access to fantastic hiking, biking/ATV trails, and campsites.
Now You Want To Move To Minnetonka, MN So You're Wondering, "How Do I Find A Real Estate Agent Near Me?"
The best real estate agent to help you move to Minnetonka will be a nearby real estate agent. That's because the market for real estate in Minnetonka is unique, fast-moving, and highly competitive. It's no surprise that everybody wants to move to Minnetonka. Still, many buyers are surprised by how quickly real estate in Minnetonka moves on- and off-market, and, consequently, how easy it is to miss out on making a move on a listing.
Here at The Exceptional Home Team, we're confident that each of our agents is the best real estate agent they can be because of our investments in training, education, and technology, as well as the unparalleled supportive collaboration of our team. What's more, we're proud to also say that we're the best nearby real estate agent team to Minnetonka, MN. Contact us today to get started working with the best real estate agent for you; our industry-leading home search, showing, and negotiation practices are sure to give you an advantage in Minnetonka's competitive market!