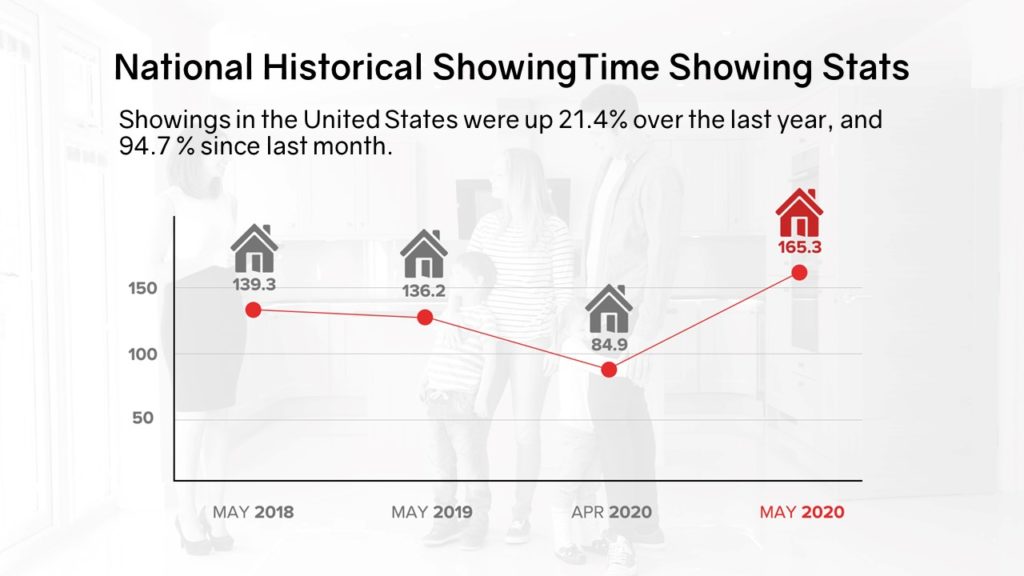 While the effects of covid-19 in the broader economy continue. Real Estate activity is recovering across much of the country.
According to Freddie Mac Mortgage rates have been below 3.3% for more than 4 weeks and are hovering near all-time lows. Spurring strong interest in buyers and lifting showing activity up 21% nationally.
Methodology: The ShowingTime Showing Index® measures showing traffic per residential property for sale by agents and brokers utilizing ShowingTime solutions for property-access management. A higher number means that an average home receives more buyer visits in a given month. All index values are scaled relative to initial index value set to 100 for January 2014.
Closed sales decreased by 22.4% from 2019. Sales were down compared from last year but not from a lack of trying from active buyers as we saw from the showing activity.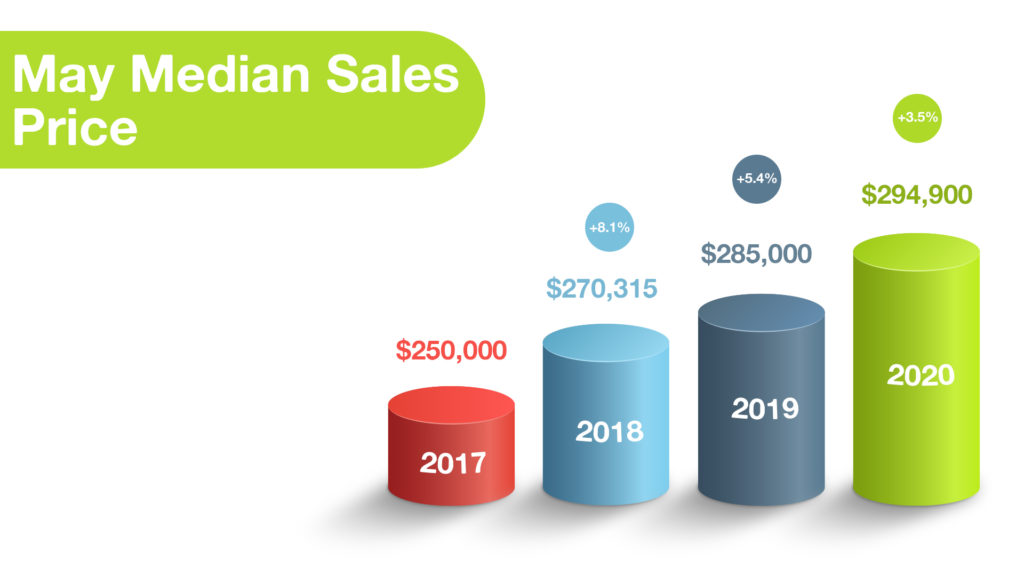 Sale prices are up 3.5% from last year and we don't expect that to change as the inventory is still so low. With home on the market still slow to gain traction this spring/summer market.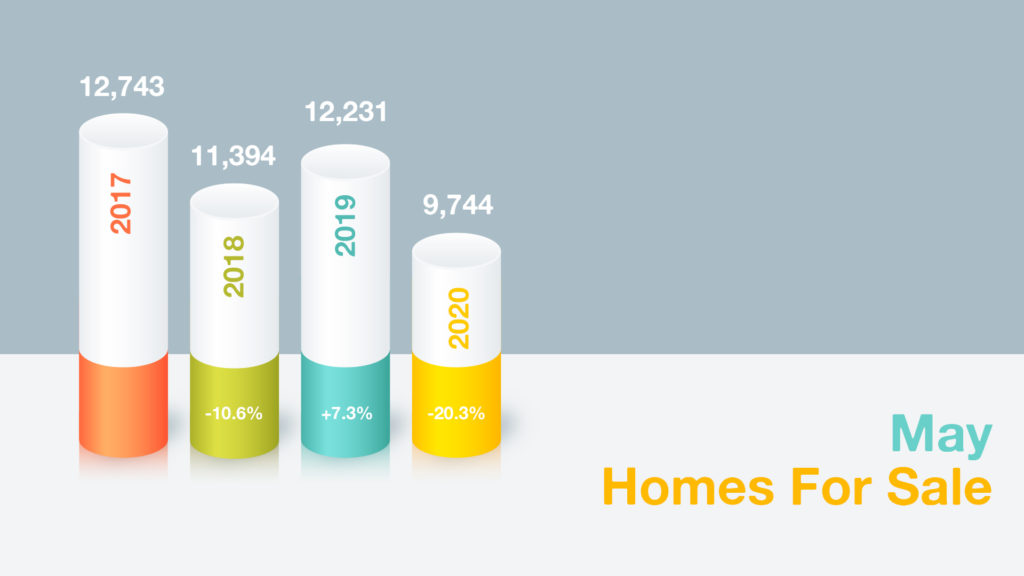 Buyers have been quicker to return to the housing market in force than sellers. Who have been showing a bit more reluctance to list their homes than is typical for this time of year. As everything lightens up more sellers will get on the market and demand could soften causing pricing to stabilize.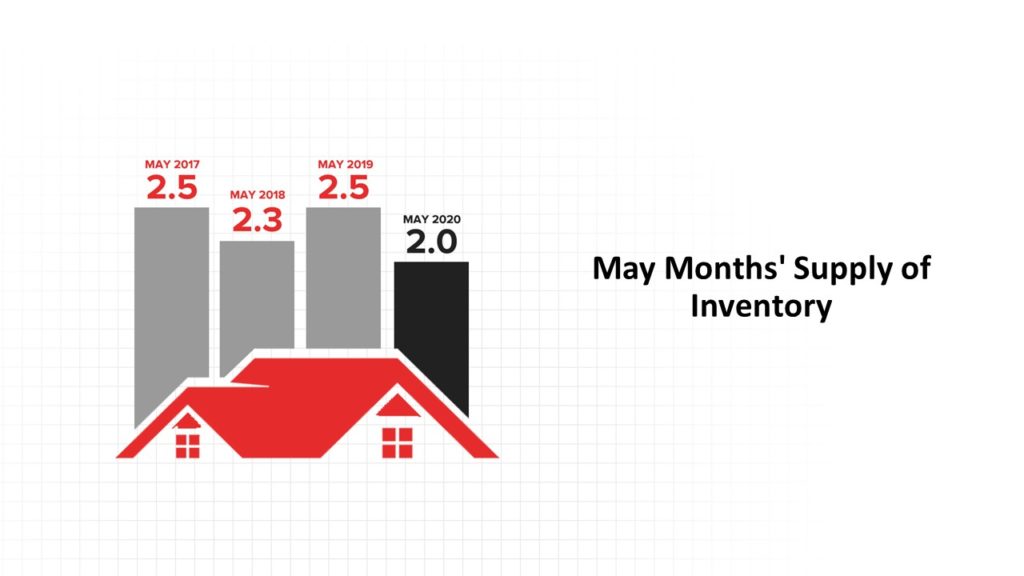 Inventory continues to skim along at historic lows. Down 20%. Supply was lower than last year at this time which will remain the case until listings can keep up with the intense demand.