Staging a home for sale is a critical part of the home selling process. One of the essential things to understand is that it doesn't have to cost a lot of money when staging your home to sell.
⚱️ What is staging a home?
If you've ever been into a model home on a new construction site, you've seen a staged home. Everything is in a creatively placed location to make the house more appealing to potential home buyers.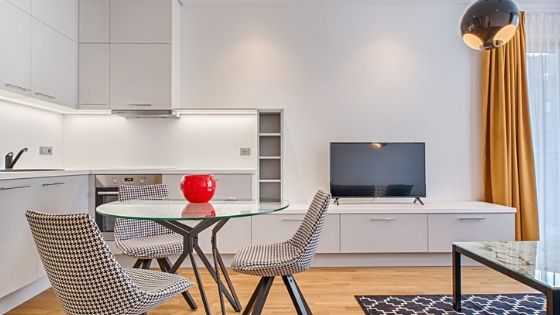 ✨ Staging a Kitchen
Depending on the age of the house, you may consider renovating the kitchen or doing a few upgrades, but this isn't always necessary. Check with your real estate agent to see if it makes sense for your property and will add value.
Start with a deep cleaning that gets areas typically missed during regular cleanings. Check space above cabinets or between counters and appliances that need attention.
There's nothing more appealing than a well-organized pantry, and it gives buyers the impression that you take proper care of the house. Arrange cans and boxes in order according to size, color, and intended use.
If your house has an eat-in kitchen, make sure that the table selected is a good fit for the space. Place a rug beneath the table to create the illusion of a distinct area that is part of the kitchen.
Appliances get a lot of attention during showings and open houses, so they are worthy of upgrade consideration. Again, checking with your real estate agent can save you time and money when it comes to necessary upgrades.
? Bathroom Staging Tips
Small bathrooms can be a challenge when it comes to staging, but there is hope. Start by removing large items like hampers and trash cans that can make the room seem smaller and create unpleasant odors.
Lighting is a critical factor that is making the room look larger and brighter. A dimly lit bathroom looks older and less appealing.
During the showing period for your property, clean off the counters and store things you would typically have in your medicine cabinet. Remove makeup and beauty care products from shelves.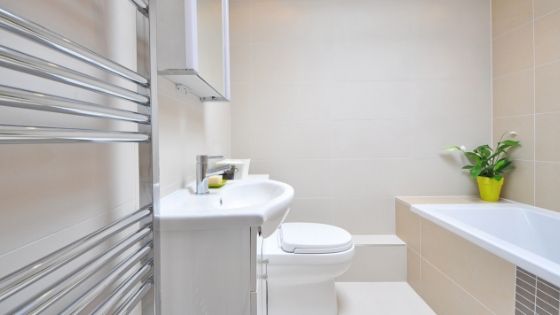 Buying a new shower curtain, hand towels, and a bath mat are inexpensive ways to add a freshness to the bathroom. Use neutral colors that appeal to a broader range of potential buyers.
No one wants to think about bathrooms, but when you're staging a house, you may need to replace the toilet seat and make sure the toilet paper roll is new when you know a potential buyer sees the room. Grout and tile in the bathroom get attention and should be clean.
? Bedroom Staging Goals
In some locations, bedrooms are so crucial to the sale of a home that bedrooms set up for another use can delay the sale of your property. For this reason, it's a good idea to have your real estate agent weigh in on rooms you've set up for office, fitness, or entertainment use that should be bedrooms.
Create a bedroom that makes a buyer want to spend time in that room and picture themselves sleeping and relaxing. Use neutral colors for the overall theme, but adding pops of color can create interest.
When it comes to colors, neutral does not mean boring. Consider colors like honey, wheat, mossy green, or blue-gray to create a bedroom that is alluring without being boring.
If you're going to invest in anything when staging a bedroom, we suggest focusing on the bedding. An adequately staged bedroom with luxurious looking bedding adds a wow-factor and can impress potential buyers.
Storage is a big concern for home buyers, and you can rest assured they are looking at yours. Remove items from the floor of the closet to make space look more substantial and organize clothing according to size and style.
Security in a home should be on your mind during showings and open houses because there will be many people walking through your bedroom. Remove any valuable pieces of jewelry from your home and consider storing them in a bank's safety deposit box.
? Staging a Living Room
Outside of kitchens, living rooms get the most attention when it comes to a showing. Follow the natural walking flow of the house when setting up furniture in the living room, so the walkway is not obstructed or made difficult to navigate.
Remove large pieces of furniture that make the room look smaller and cramped. While you may think it wise to place furniture against the walls, it's a better idea to create seating arrangements that are away from the walls.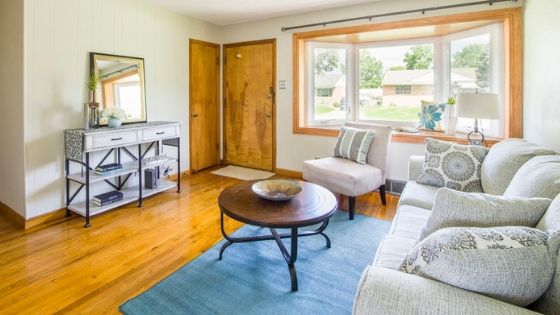 Ensure that all windows are clean and have appealing window treatments or curtains. You want unobstructed views, so make sure that there's nothing like large pieces of furniture or outside hedges blocking the light from the windows.
Bookshelves become a collection spot for small pieces of decor and books, but you'll want to make sure the shelves look spacious by selecting just a few books and well placed decorative items. Remove all family photographs and collections so buyers can easily see themselves living in the house.
? Creating Curb Appeal
One of the most important spaces to stage is not even inside your house. Before anyone sees the potential inside your home, they will decide whether it's interesting enough to enter by checking the curb appeal outside.
Consider adding a fresh coat of paint to the house or have it power washed. Select a welcoming color for the front door, and place a plant near the entrance.
Flower beds are impressive with fresh bedding, plants, and colorful flowers that are in season. If landscaping is not your talent, you may want to hire someone to do the lawn for you.
Walk around the property and ensure that there are no holes in the ground that could cause a buyer to stumble when touring the grounds — store toys and decor in an out of the way location. A few well-placed lawn decorations are excellent, but you don't want the yard to look cluttered.
? Attics and Basements
Many people fail to consider the importance of attics and basements when staging, but they are important to buyers. If you have an unfinished basement, check with your real estate agent to see if completing the area is a wise investment that adds value to your property.
There's nothing worse than a musty basement that hints to issues with moisture. If you suspect there is a problem, have a professional in to check for items that need attention and have them fixed.

⛱ Staging Entertainment Areas
If you have a pool or an outside entertainment area, you may have an excellent opportunity to impress buyers. Place furniture in conversational settings and add a pitcher of lemonade to a coffee table.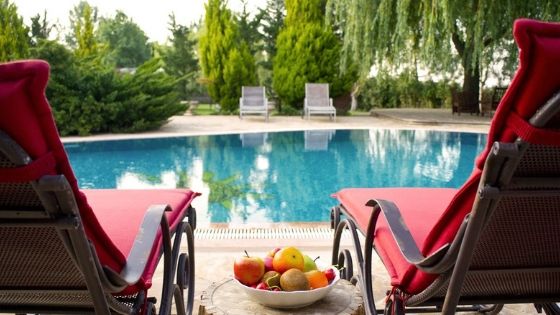 It's a good idea to have the pool serviced and invest in making the space safe for all ages. A pool can be a selling point, but you want to make it seem easy to manage when it comes to upkeep.
? Ready to stage your home?
We understand that staging a home can seem intimidating, but we are here to help with the details. Contact us today to see how we can help stage your home to sell.
The Exceptional Home Team is the best source of information about the local community and real estate topics. Give us a call today at 612-250-2335 to learn more about local areas, discuss selling a house, or tour available homes for sale.
Summary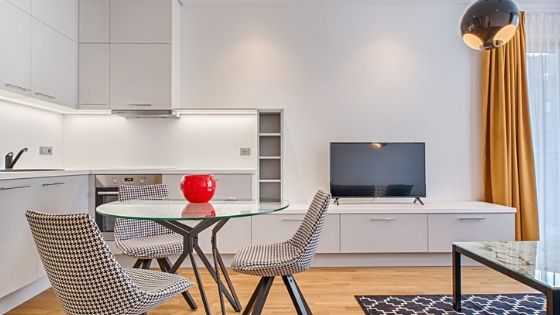 Article Name
Description
Staging a home for sale is a critical part of the home selling process. One of the essential things to understand is that it doesn't have to cost a lot of money when staging your home to sell.
Author
Publisher Name
Publisher Logo